We've Been Living A Lie For the Last 11 Years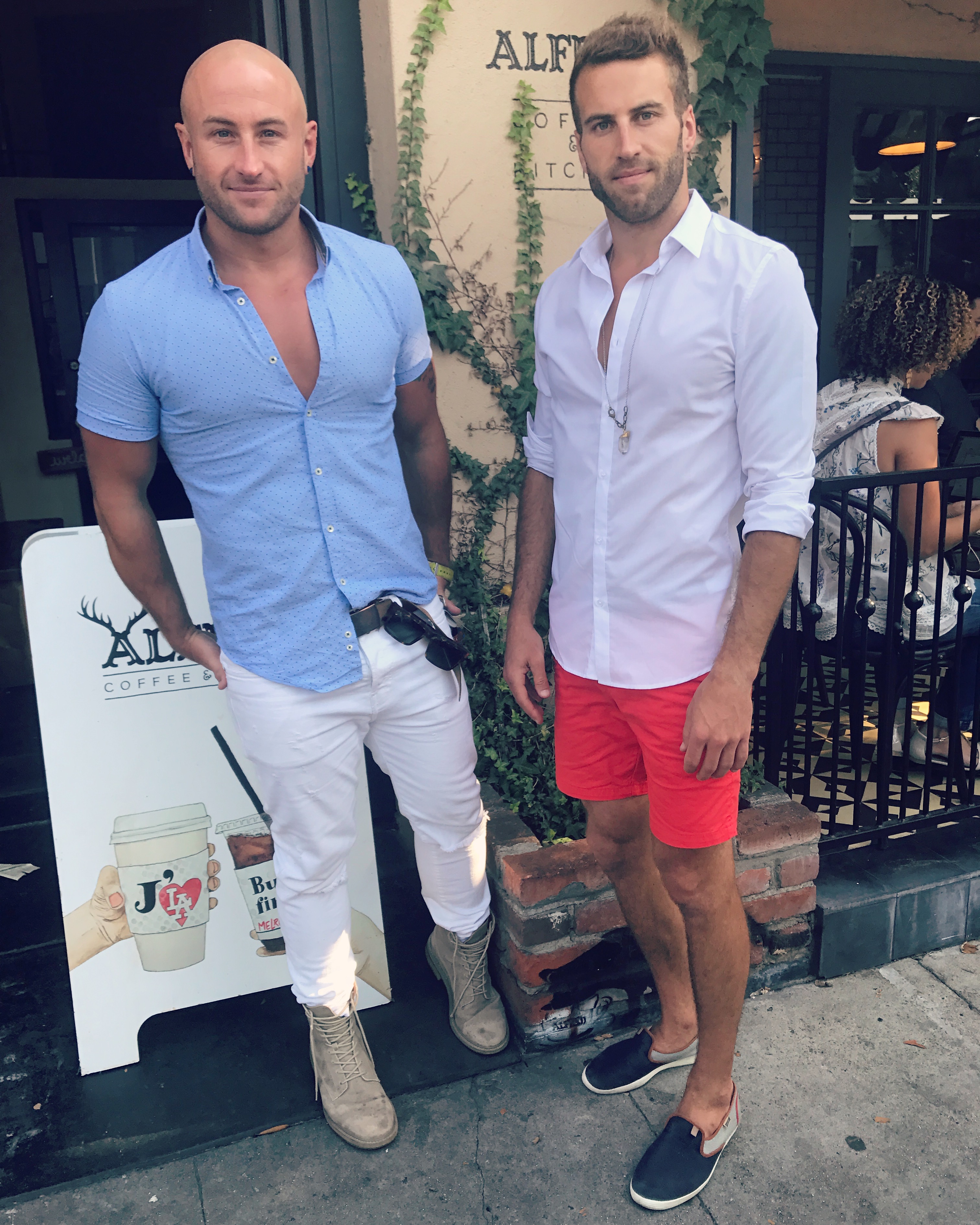 SO MUCH SHAME
Our parents raised us in a cult on the extreme fringe of Christianity.
PHIL LETTEN AT 6 YEARS OLD
When Phil was six years old the church hosted a drama called Heaven's Gates, Hell's Flames.
The play started out with Jesus dying on the cross and coming back from the dead.
Immediately after that it gets into things.
The rest of the play is basically various scenes based on real life.
A couple of families driving in a car.
Someone contemplating suicide.
A party scene with drinking and drugs. etc.
At the end of each scene, everyone would die.
The people who accepted Jesus into their hearts during the scene would go to heaven.
And those who didn't.
The lights would come down and get dark and red.
The music would change and the devil would come out from hell laughing and yelling.
Then he would tell the demons to take the people to hell.
Phil's mom was in one of the scenes. And when she died the devil and demons took her to hell.
All while she was yelling and screaming that she didn't want to go.
And Phil watched it when he was 6 years old.
He never talked about it with anyone. And he suppressed the memory until he was 30 years old.
It's one of the most memorable moments of his life.
Phil is pretty sure this is an example of the exact scene.
Side Note: Later in life Phil played a demon in 2 very similar plays called Edge of Eternity and the Day After Death.
THE CULT
Fear of and hate for everyone and every thing was the norm.
Total division.
They didn't just think they were better than people in other countries.
They didn't just think they were better than people in other religions.
They didn't just think they were better than people in other churches of the same denomination.
They even thought they were better than nearly everyone at their own church.
All while at the same time, every Sunday they were made to feel like complete and utter helpless failures who should be so ashamed of themselves.
They needed to ask for forgiveness every week.
Fuck! Not every week. Numerous times per day!
Speaking in tongues, getting slain in the spirit, they didn't swear until were both like 20, scared of gay people, wives you are to submit to your husbands, etc. All that shit.
Matt and Phil were both not only members of the cult.
They were watched under the microscope by the church leaders and were routinely shamed and scolded in meetings as minors.
The church leaders kept folders on members in the office, listing negative character traits and incidents.
This video sums up the Vegan Bros childhood to a T. Except the camp they went to was called FA-HO-LO.
Everyone they grew up with is still stuck inside the cult. And they've learned to love them all.
But 1-by-1 the Letten family escaped.
Starting with Phil, then Matt.
Then both of their parents.
MATT LETTEN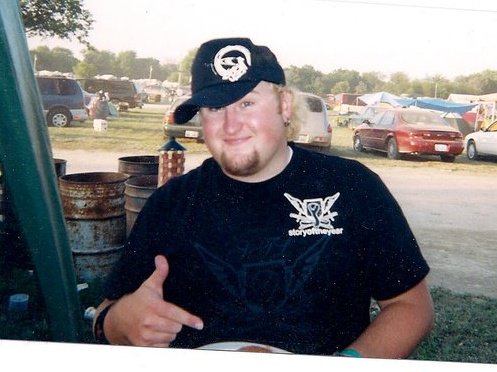 Matt was severely overweight and struggled with depression and self-confidence most of his life… Tired. Sick. Sad. Always.
"FATSO!"
It was 3rd grade. Their family had just moved from Tennessee to Michigan.
That was the first time Matt remembers getting called names and made fun of for being overweight.
This was a struggle that Matt would take with him into college. And he just kept getting bigger.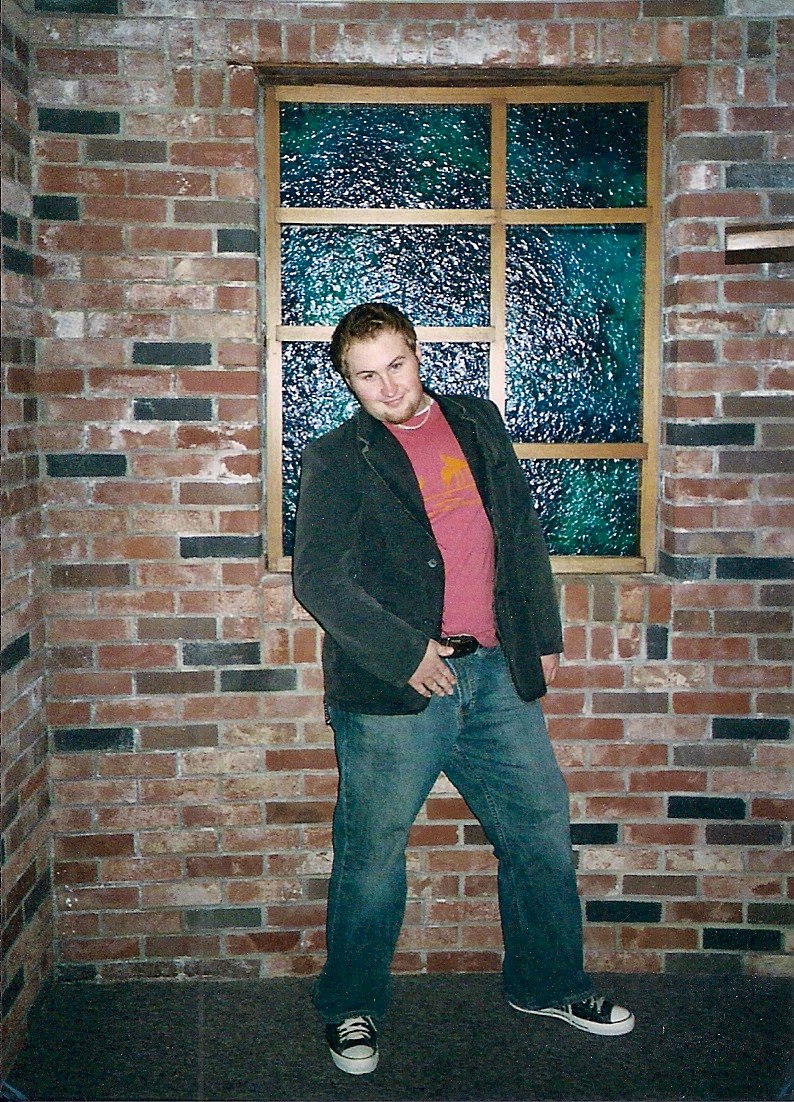 In 8th grade, even though he could barely even make eye contact with girls, he worked up the courage to ask out Michelle.
She was a girl he sat next to in marching band. She said "no."
This was a significant moment in Matt's life. At 15 Matt felt gutted, blamed it on his obesity, and departed further and further inside of himself.
He learned that if he didn't put himself out there, he couldn't be hurt by people.
But this left Matt feeling empty and worthless, and like he had no hope for getting in shape and ever having any self-confidence or happiness.
He tried to appear as the funny fat kid. But now feels this was a defense mechanism he used in hopes that people wouldn't notice or make fun of how fat and ugly he felt.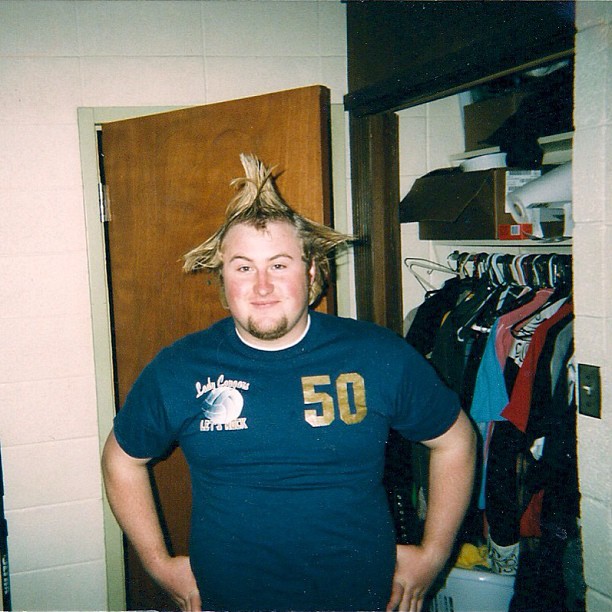 Matt began to assume no girls would be attracted to him. So he took less and less pride in his appearance, and things spiraled further downward.
COLLEGE FOR MATT
Matt didn't think he had hope for his future.
But his parents encouraged him to go to a religious college.
So he did.
Evangel University in Springfield, Missouri.
The first two years of college were tormenting for Matt.
Friends were dating, he felt they were having fun, looking good, and enjoying life.
But Matt felt like a zombie.
Feeling depressed, lethargic, and unwell on a daily basis.
He frequented McDonald's, Taco Bell, Papa Jon's, etc. And he overate 3-5 meals per day.
Matt had ballooned up to 265 pounds and cared so little about his appearance he didn't even take the time to fix his hair every day.
He would turn down invites with friends if a hot tub or pool were involved because he was petrified to have his shirt off in public.
THE CATALYST FOR MATT
Following a routine medical checkup.
The doctor let Matt know that at the age of 21, he was what the medical field considers pre-hypertension.
And Matt should consider medication to lower his blood pressure.
This doctors appointment was Matt's lowest point and he began to recognize that.
He cried in his room when he got home.
In spite of all this crazy shit, both Phil and Matt think the world of their parents.
And they look back and love that their Dad decided to make a lot of money in his adulthood so Phil and Matt would never have to worry about money as children.
He even paid both college tuitions.
And then their Dad did something.
He began to express concern for Matt's well-being.
He went so far as to threaten to stop paying Matt's tuition if he didn't turn his life around.
For years Matt resented his dad for doing that to him.
But the beauty in life is that as Matt reflects on this now, that ultimatum from his Dad was the single most important moment of his life.
And he's thankful for it now.
MATT'S TRANSFORMATION
The fear of losing his college tuition was a wake-up call.
He wrote down in a journal how fat, ugly, depressed, and hopeless he felt.
He cried alone in his room and, for the first time, the tears felt good. It was cleansing.
He ended the journal entry by writing down a goal to lose 60 pounds. He didn't think he knew how to reach it.
AN UNLIKELY ANGEL FOR MATT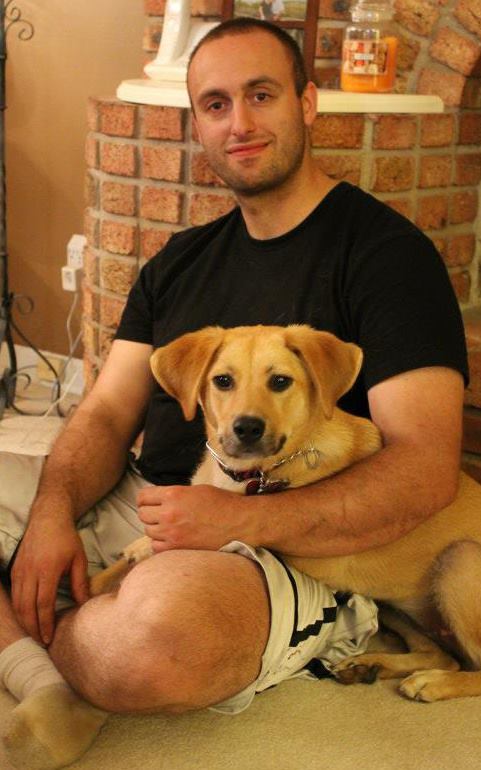 At 6'4″ and 240 pounds, Andy Zart would not be your default idea of what an angel looks like. But he was that for Matt.
Andy and Matt lived on the same floor in college, and Andy was a defensive end for EU's football team.
Matt worked up the nerve to ask Andy for help to reach his goal of losing 60 pounds. It took every nerve in him to do it.
Andy excitedly said "yes."
And the rest, as they say, is history.
He guided Matt at the gym every day for 2 weeks, and began to help Matt with nutrition advice.
It was everything he needed. His life seemed to change rapidly. Every time Matt looked in the mirror, he thought he looked better and better.
Pretty soon his clothes started getting baggy. He felt happier.
Fast forward 9 months and Matt had lost 100 pounds.
Matt feels his dad's ultimatum, and Andy Zart's friendship helped change the course of Matt's life entirely.
Women were recognizing him for the first time.
It took him a while to figure out how to handle it.
He felt massive power and confidence, and now had his sights set on changing the lives of others.
His mentor, Dennis Whaley, recommended that Matt look into the fitness industry after college.
Matt felt he had developed so much confidence and desire for life, that he didn't just look into the fitness industry.
Matt decided he would open a gym. And he did just that.
Their dad helped Matt get a $200,000 loan and less than 7 months after graduating from college Matt became an entrepreneur.
Matt felt his gym was a massive success, bringing in over $300,000 it's first year.
He then opened another gym, and another gym. And all 3 of them were busting at the seems.
By the time Matt sold his gyms, he had helped over 3,000 people work toward their health and fitness goals.
Full Circle
Prior to this transformation Matt thinks he was an angry, judgmental, unhappy person.
He believed he had the world figured out, and he straight up hated vegans and vegetarians, often screaming bacon at his brother, before devouring a steak right in front of him.
As a result of Matt's inner and outer transformation, he became incredibly interested in learning all he could about the world, the way things work, and lies he may have been blindly believing through the first part of his life.
Phil mentioned a documentary he had been wanting to watch. 'Death On A Factory Farm' on HBO.
His curiosity was peaked, and he decided he'd check it out.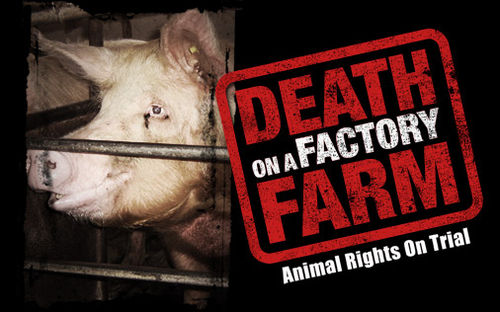 Matt couldn't believe what he saw.
Newborn piglets being thrown around and kicked. Being sliced open without painkillers and having their testicles ripped out.
This is all routine treatment in factory farms.
But this was the first time Matt felt he had the courage to realize this truth.
He couldn't believe he had been lied to by the meat and dairy industry for years.
However, the most horrific scene to Matt was a mother pig being hoisted up by a fork lift with chains around her neck.
She was hung to die by the workers. They laughed and watched as she squealed and squirmed and eventually, died.
To this day Matt thinks about her often, and channels the torment and pain she must have felt as men kicked her, hung, her, and watched her die.
And he uses it to fuel him helping the world relieve itself of suffering.
He went vegetarian on the spot and vegan soon after.
But he recognizes that it wasn't a "change" so to speak.
Matt thinks that when we as humans self-actualize, veganism happens.
It's an outward expression of the amazing person inside each and every one of us.
Matt realized for the first time that we all deserve inner peace and world peace.
MATT'S NEAR DEATH EXPERIENCE
Matt has a severe nut allergy.
3 years ago while dining at a 5 star restaurant, a chef said to Matt that all the vegan food was nut free.
The dish, in fact, had cashews in it. Matt began having an allergic reaction in seconds.
He was rushed to the emergency room, went into anaphylactic shock 3 times and nearly lost his life.
His heart rate rushed to over 210, his vision starting to go, his hearing started to go, and he blacked out for 3 hours.
During this time he had what he describes as a near death experience.
He thought he was going to die. And he felt a peace and calmness fall over him.
He woke up 3 hours later, with a new lease on life, and left with the warm realization that while we are alive, we should all live as fully as we can!
Matt is now in the best shape of his life, read over 75 books last year, and loves building businesses with his brother Phil, and reaching the world.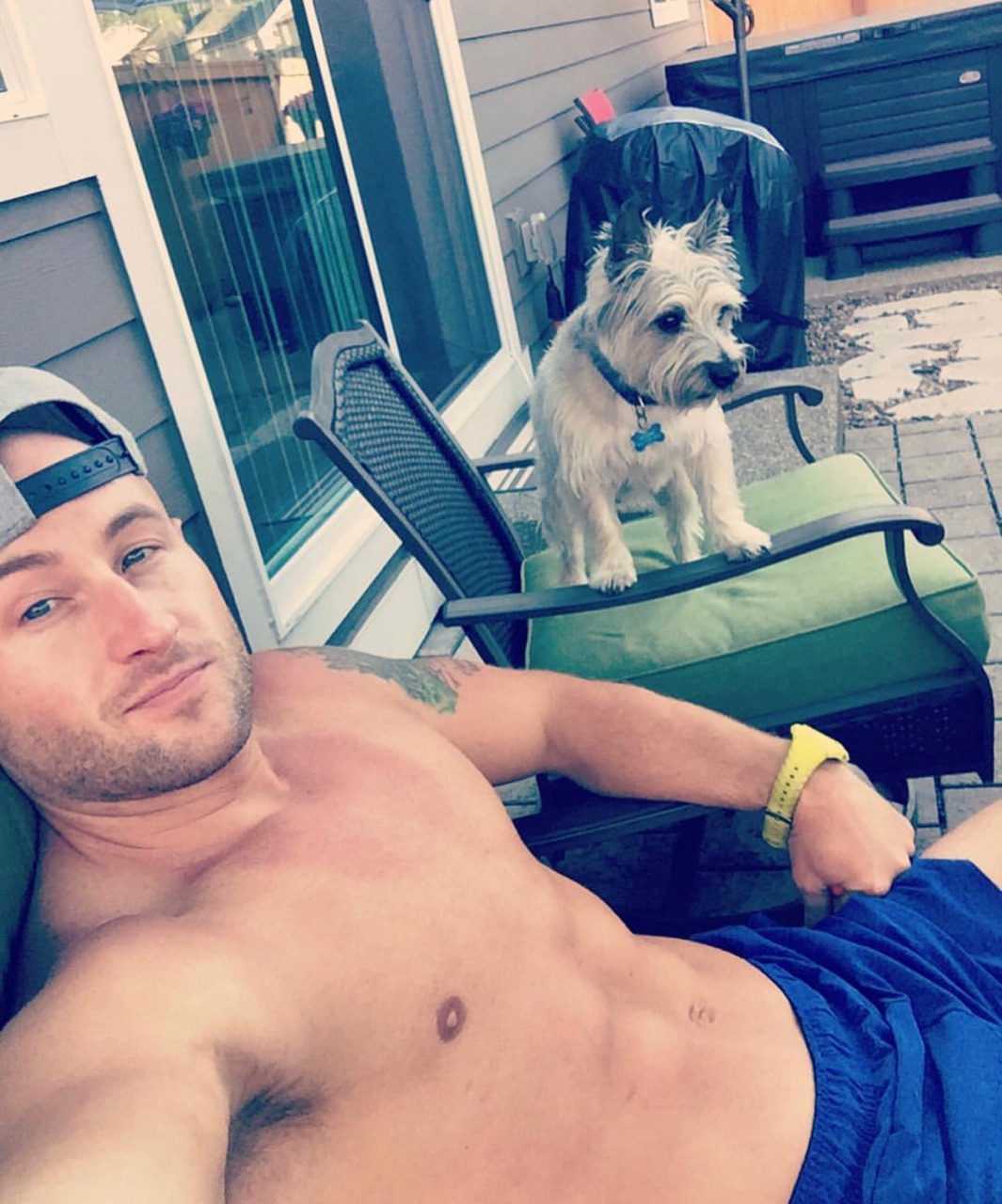 PHIL LETTEN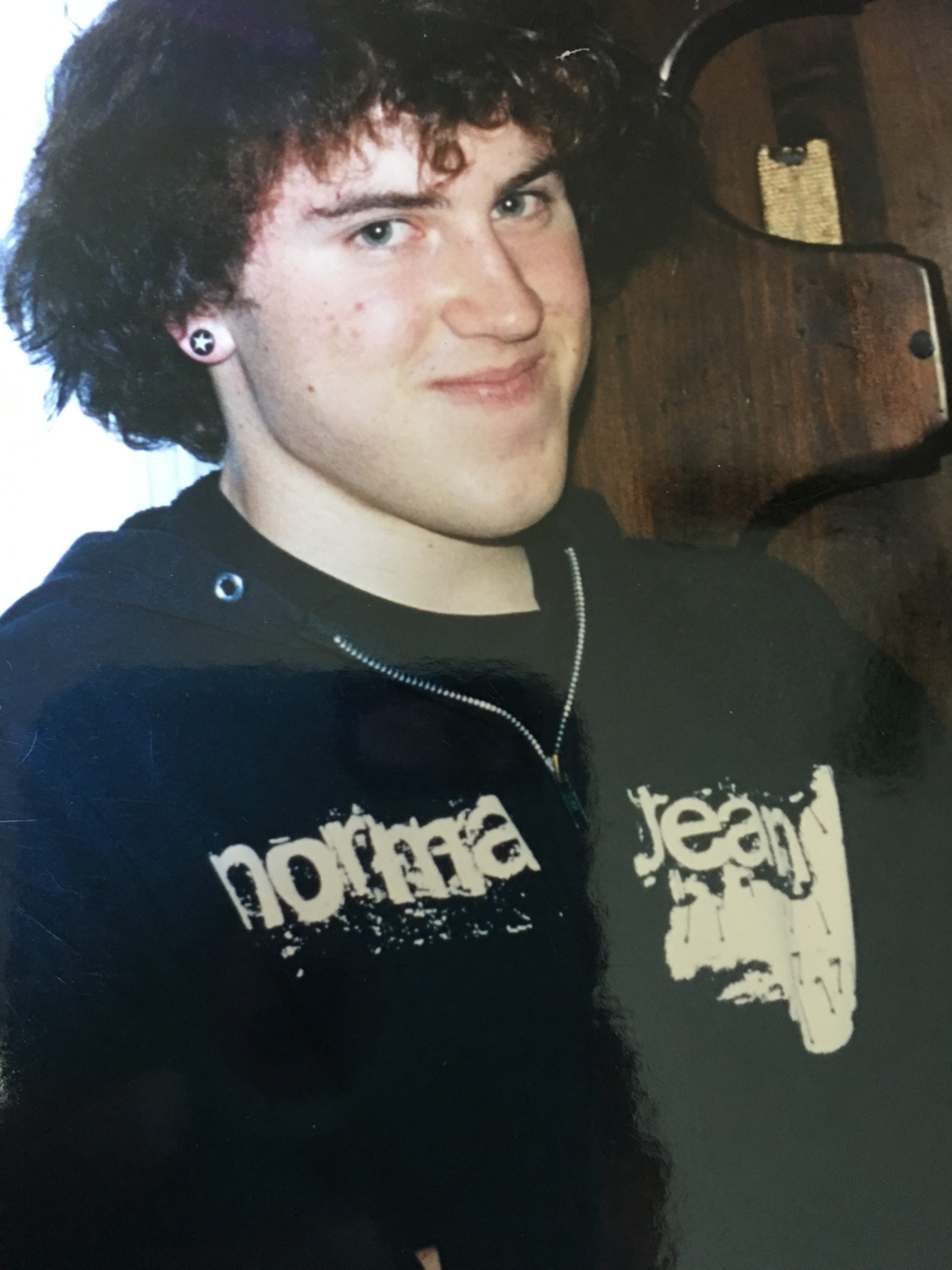 Phil was so shy and socially awkward growing up that he didn't even know how to hold a basic conversation until he was 22 years old.
Obviously, he didn't feel he knew how to talk to girls.
While everyone in his life felt they were teaching him NOT to objectify women.
Looking back he thinks he interpreted it the opposite.
And so he sees that he spent the first 30 years of his life objectifying women while thinking he was doing the opposite.
He didn't think girls were attracted to him. (His first kiss was at 19. His first girlfriend was at 23.)
He had low self-esteem.
He felt like he was weird and everyone hated him.
Then he stopped eating meat when he was 17, and transitioned to vegan at 20.
And that's when every other aspect of his life actually seemed to get worse.
Lower self-esteem, people hated him more, women liked him even less, etc.
And there was no way in hell he was influencing anyone in his life to go vegan.
Phil looks back now and notices that, as he got older, his self-esteem felt like it got lower by the week.
When he was 18, inspired by his brother's physical transformation he began going to the gym.
Nothing crazy at the time.
But he looks back and noticed a slight positive change in the way he felt about himself.
Five months later he cut his hair and noticed another slight positive change in the way he felt about himself.
But no MAJOR positive changes. And things flatlined for a few years after that. Nothing else really changed until 2009, when he was 22.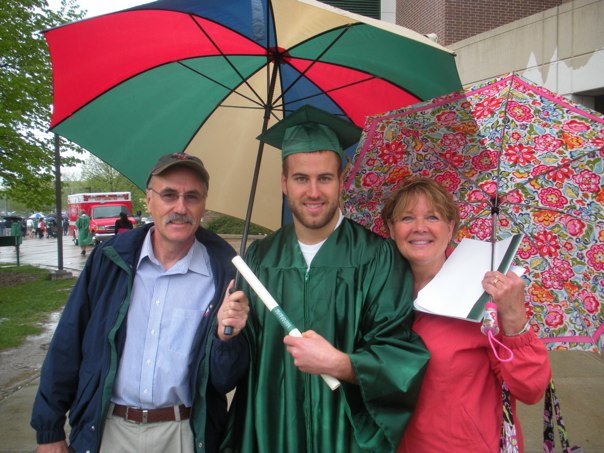 He graduated from Michigan State University in the summer of 2009 not knowing what the fuck was going on in his life.
PHIL MEETS A FRIEND
And almost immediately he met his now friend, Victor Anders Sjodin.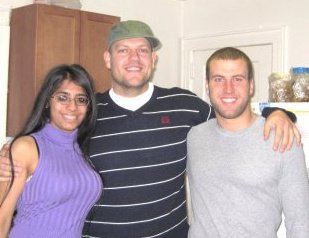 Victor helped Phil flip a switch in his mind and things began to slowly change for Phil even more.
Vic helped Phil achieve a small level of inner confidence in himself he never had before.
While he didn't view himself as the most confident person in the world over night.
He was viewing life different.
Over the next 4 years Phil spent his time working on behalf of the nations foremost farm animal protection organizations.
Mercy For Animals, Vegan Outreach, the Humane League, and HSUS- Farm Animal Protection.
He handed out hundreds of thousands of pamphlets on factory farming on college campuses all over the country, gathered signatures for farm animal ballot initiatives in multiple states, lived out of a car even though his dad had more money than the average man (because Phil felt guilty that he never had money problems growing up), gave interviews to hundreds of mainstream media outlets, etc.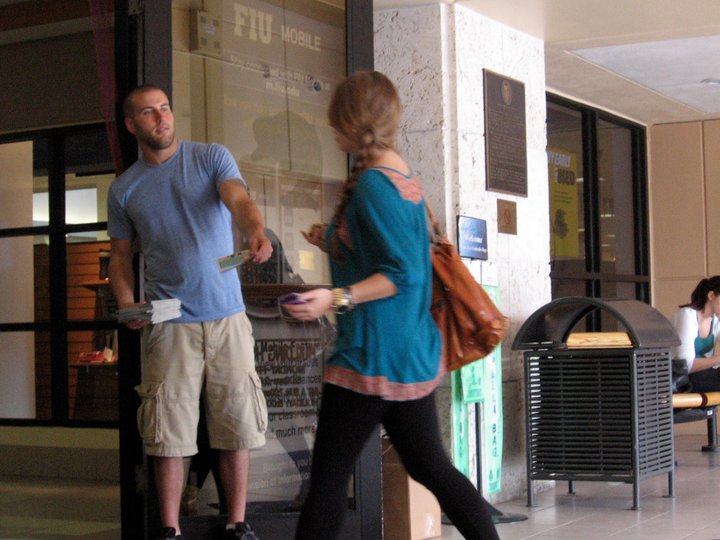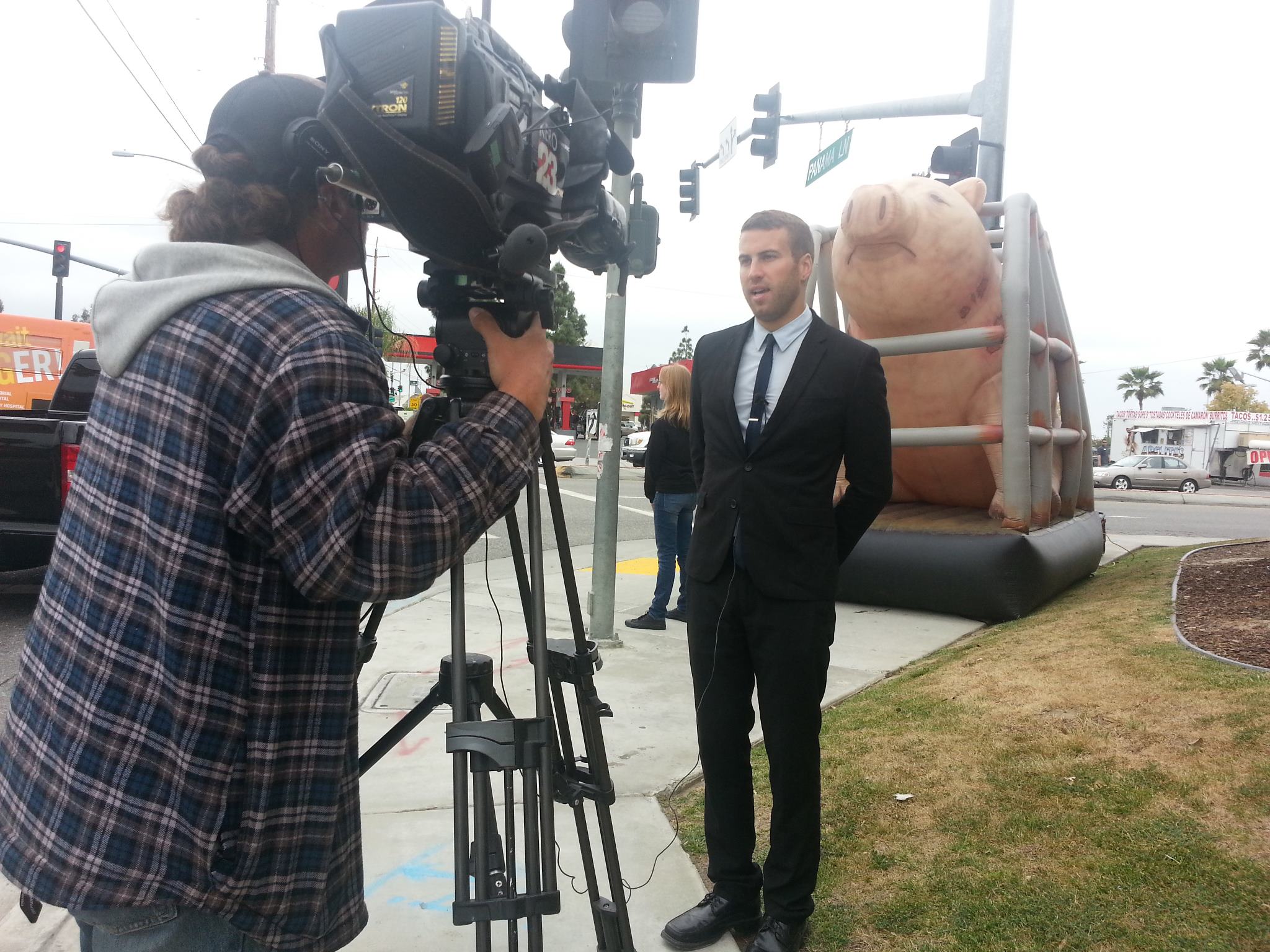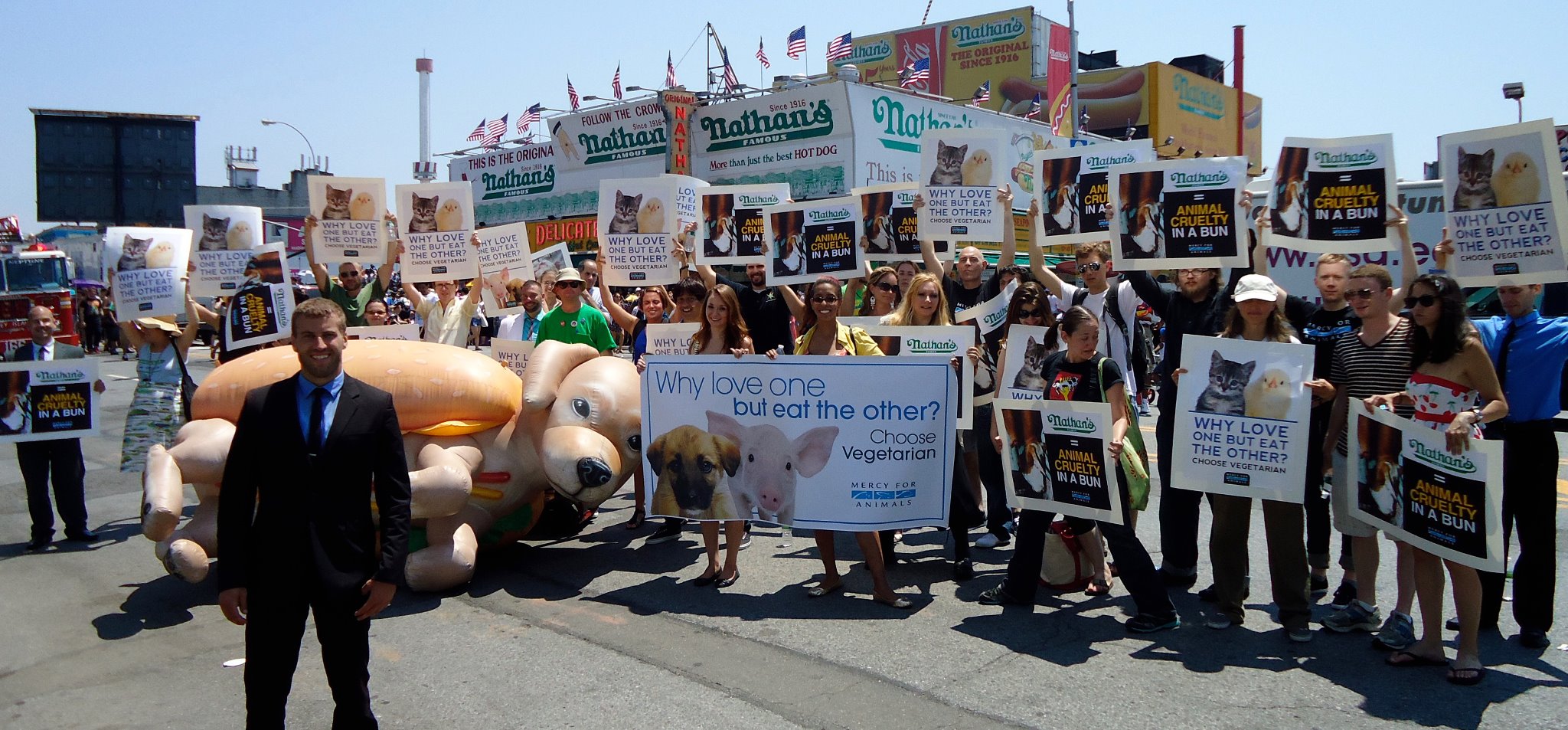 He experienced a fuck ton of personal growth during that time period because he forced himself into numerous awkward and hostile social interactions on an almost daily basis.
And he actually thinks he is good as fuck communicating in many different scenarios now.
And although he is a relatively small guy, he also thinks he is better than almost anyone else in the world at de-escalating hostile social situations now.
On the rare chance a person approaches him as an enemy, Phil makes sure they leave as his friend.
Side Note: Before meeting Vic Phil's self-esteem was low as fuck. 1.5 years later this beautiful woman messaged him on Facebook. Holy shit!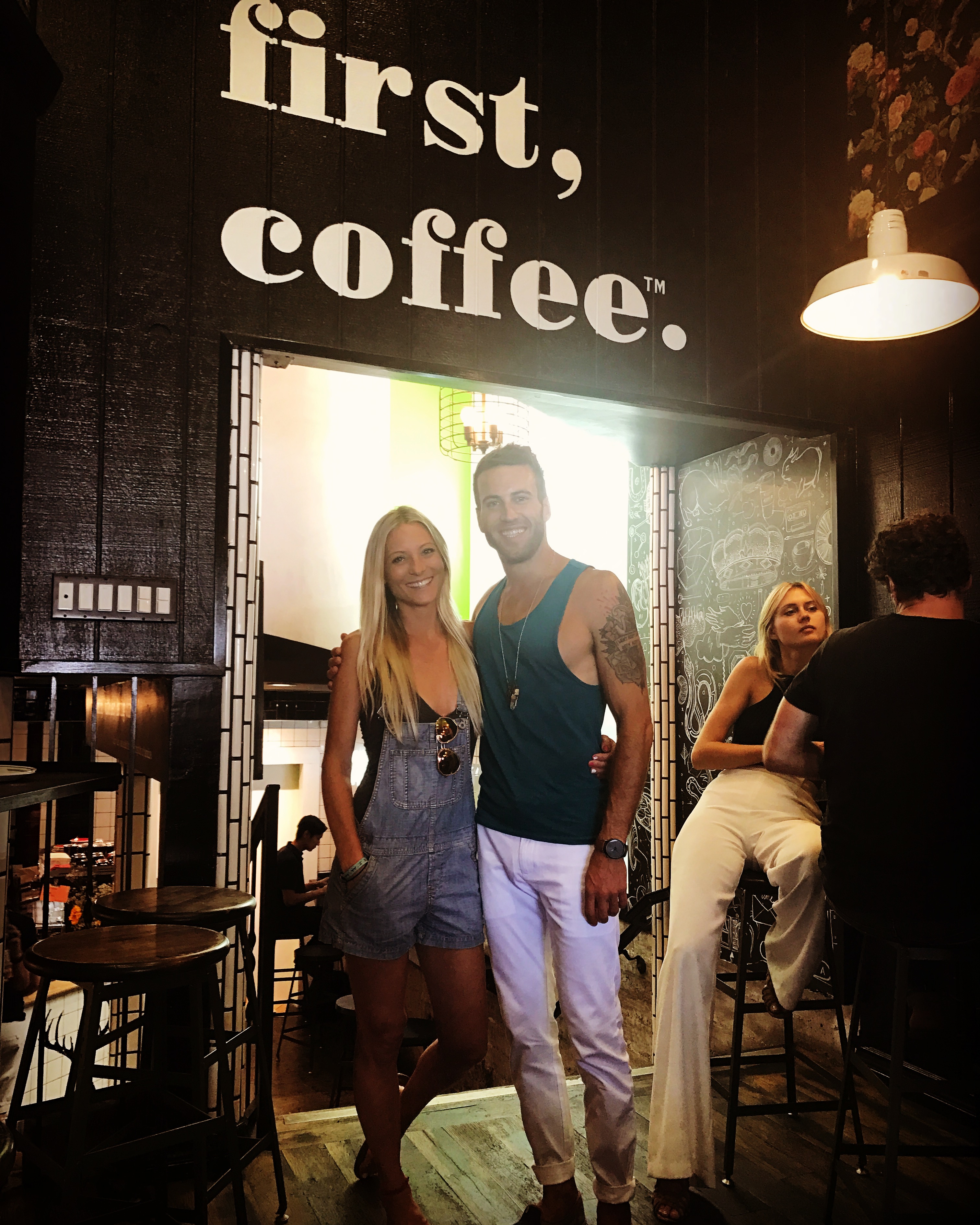 6.5 years later Deanne and Phil are still friends. He still thinks she's beautiful and amazing. And having her in his life has only continued to help boost his self-esteem.
LOOKING BACK AND FORWARD
The Vegan Bros were born into, what they look back on as, a constant downward spiral until just a couple months ago.
Yes, there were bits and pieces trying to get back up at various times. But in general, they feel they just kept spiraling downward.
At the bottom in every area of life.
And they know you will watch them rise and come out on top.
These transformation photos are a physical representation of 2 men who have literally just begun to leave the valley of their lives in these last few months.
MATT LETTEN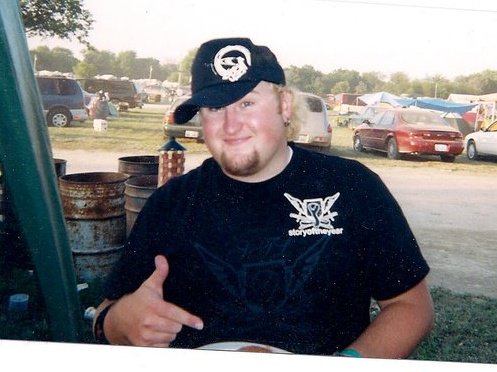 PHIL LETTEN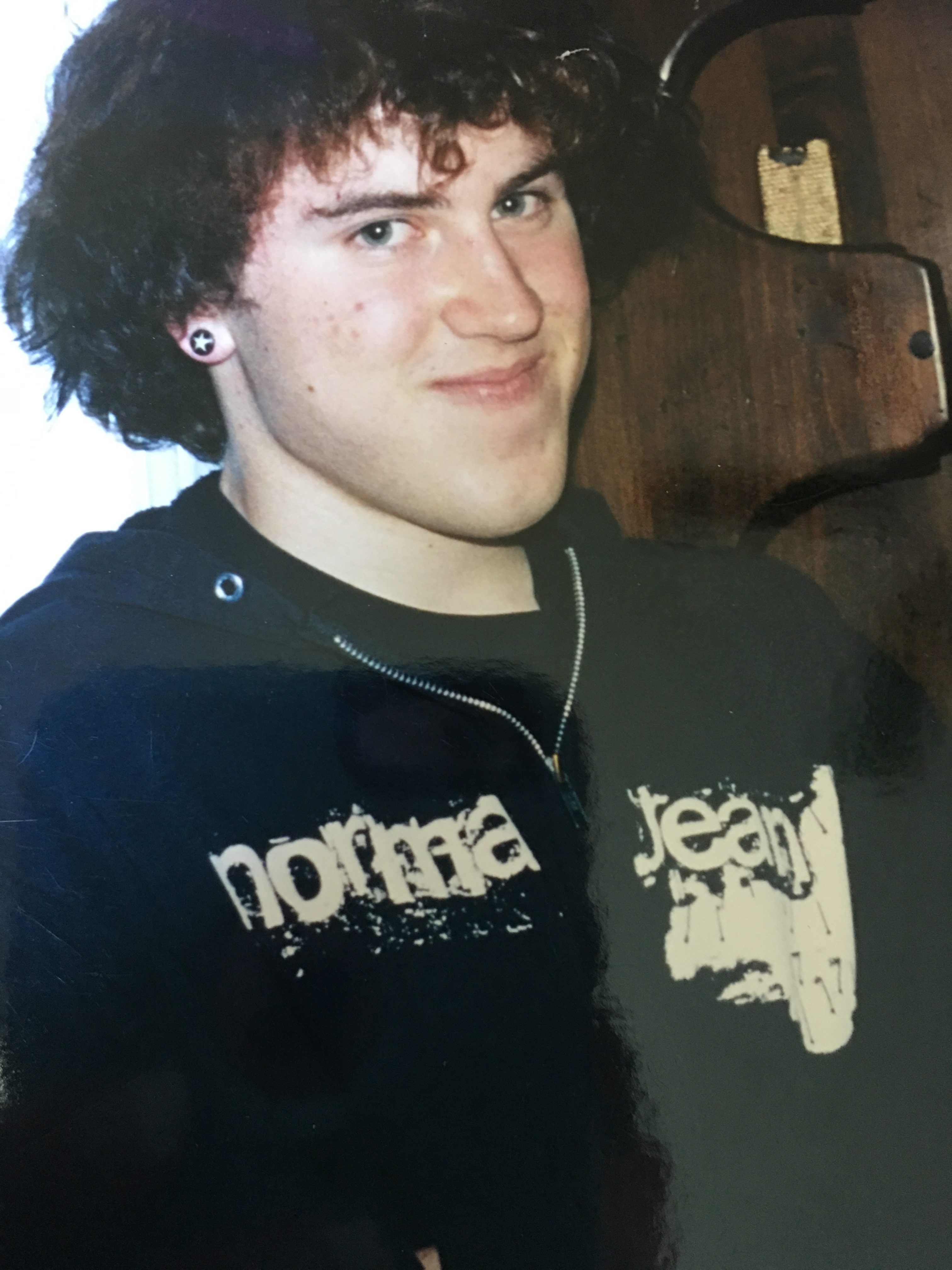 VEGAN BROS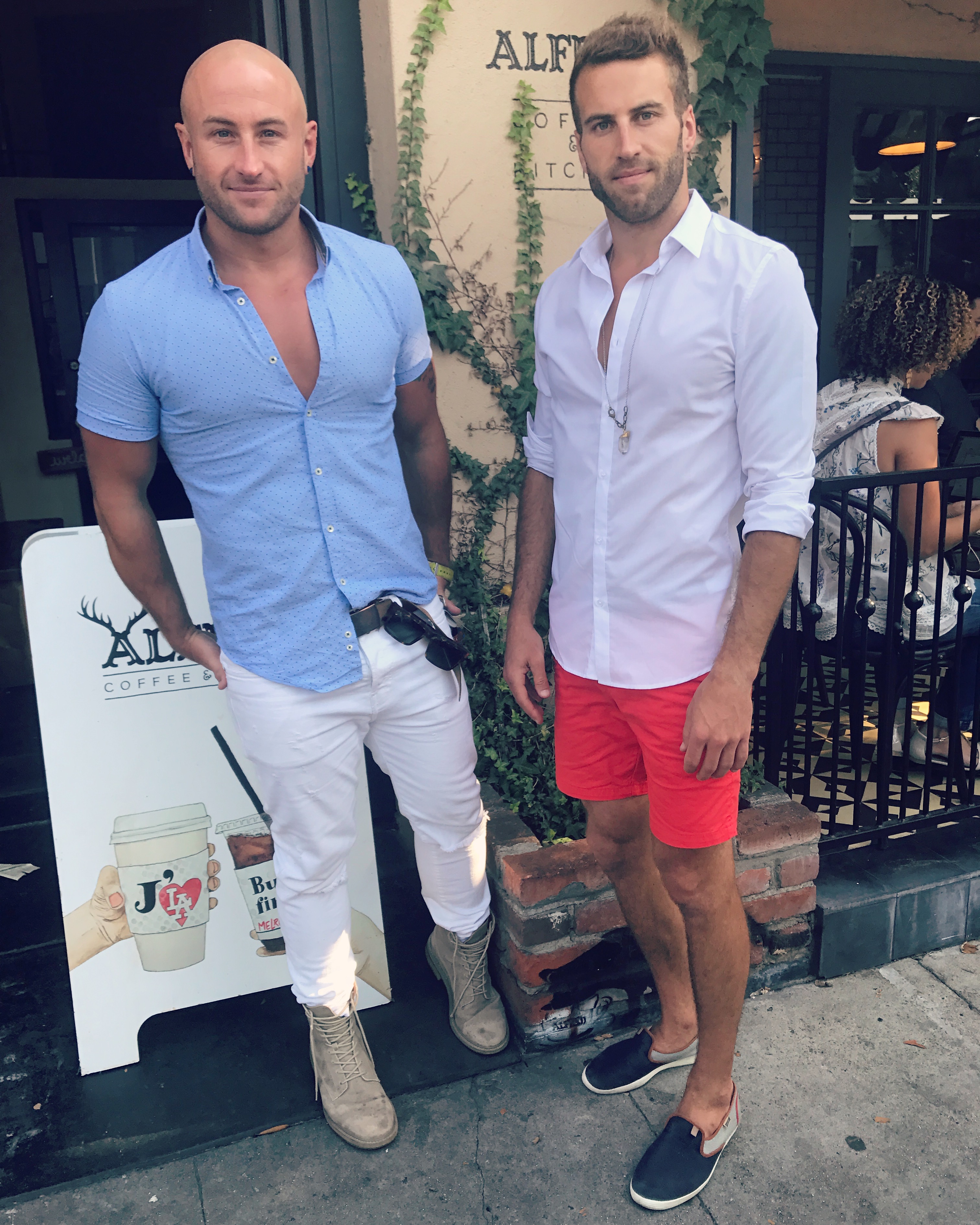 In many ways things have gotten better and better these last 11-ish years as they adopted a more positive mindset.
But they recently realized they were also running from their past. They hadn't embraced all the crazy shit from their childhood.
And they hadn't realized it was all just a misunderstanding.
And everything is actually alright.
They are currently skyrocketing!
They feel like their lives are already becoming effortless in every way.
They walk into a coffee shop and everyone is nice to them
They get shit for free all the time without even asking.
People go out of their way to help them both.
People they just speak to for 30 seconds make moves toward going vegan.
Dagen McDowell from FOX NEWS says she goes vegan after following them on Instagram!
Wisdom and Knowledge
They enjoy sharing their wisdom and knowledge with people from all walks of life regardless of political affiliation, religion, race, class, gender, sexual orientation, even whether you're vegetarian or not, etc.
And they love learning from the wisdom and knowledge each person they meet has gained.
They love hanging out with Toby Morse, vocalist of legendary hardcore band H2O, and Alissa White-Gluz, vocalist of metal band Arch Enemy.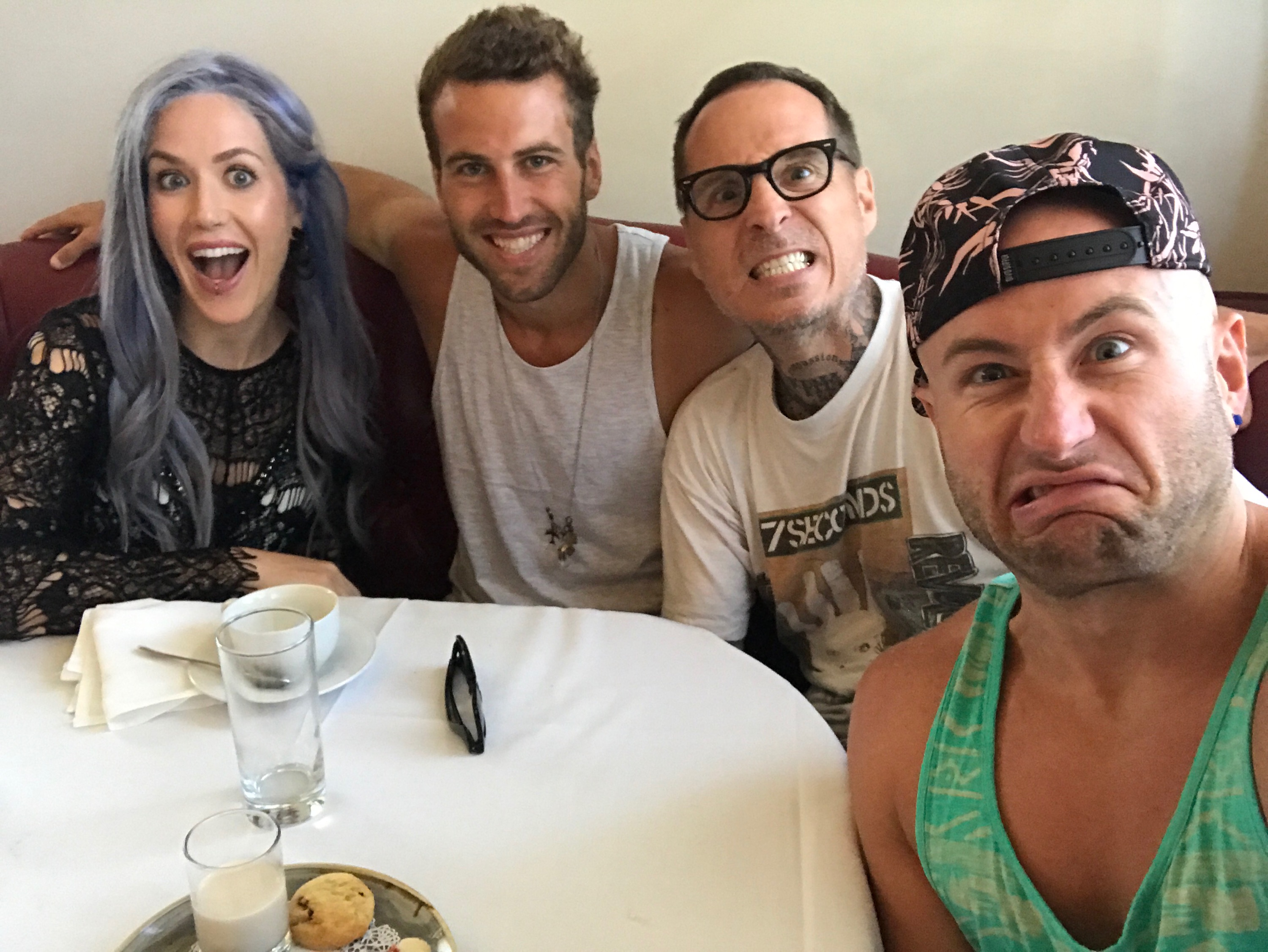 They love hanging out with CEOs and leaders of successful companies they feel are changing the world.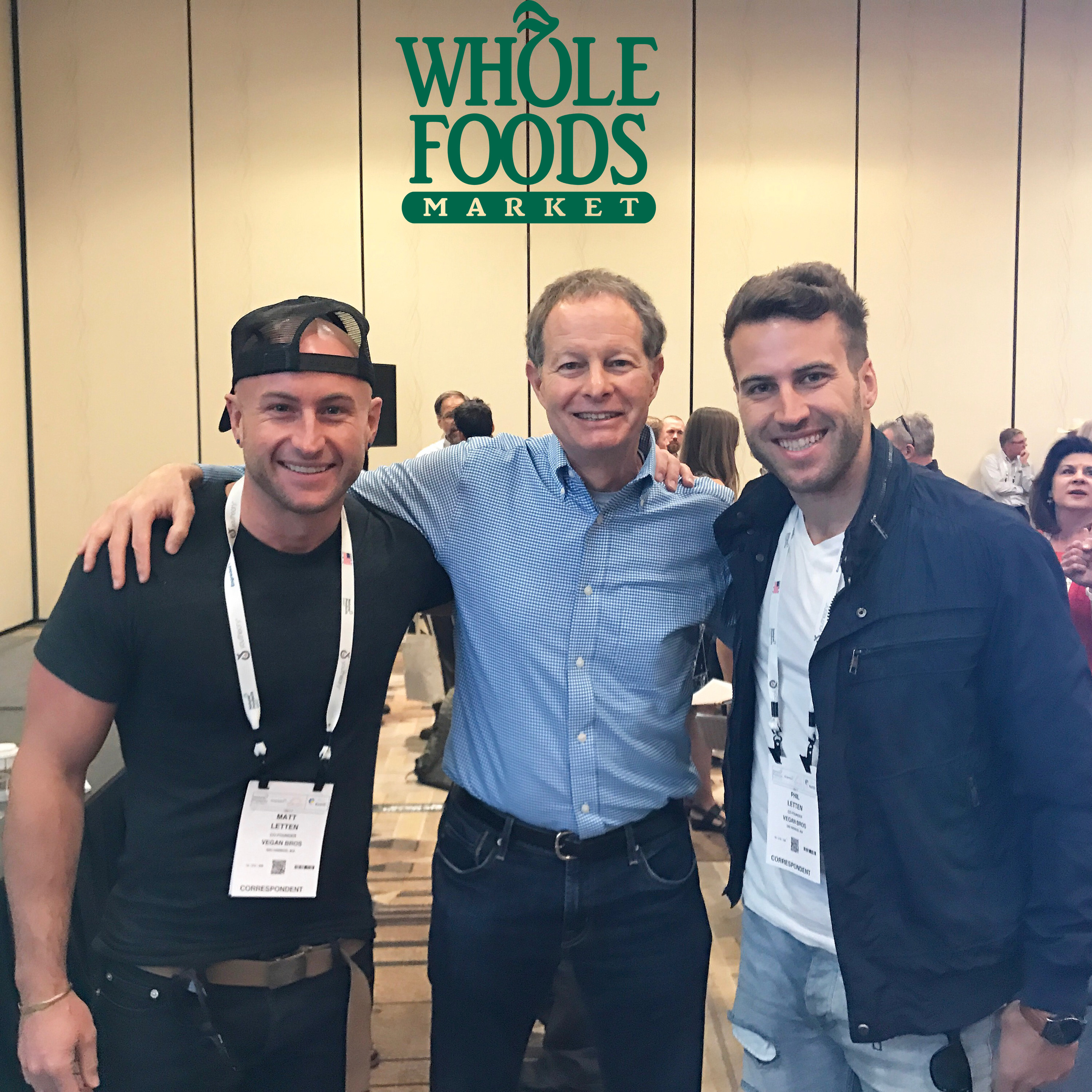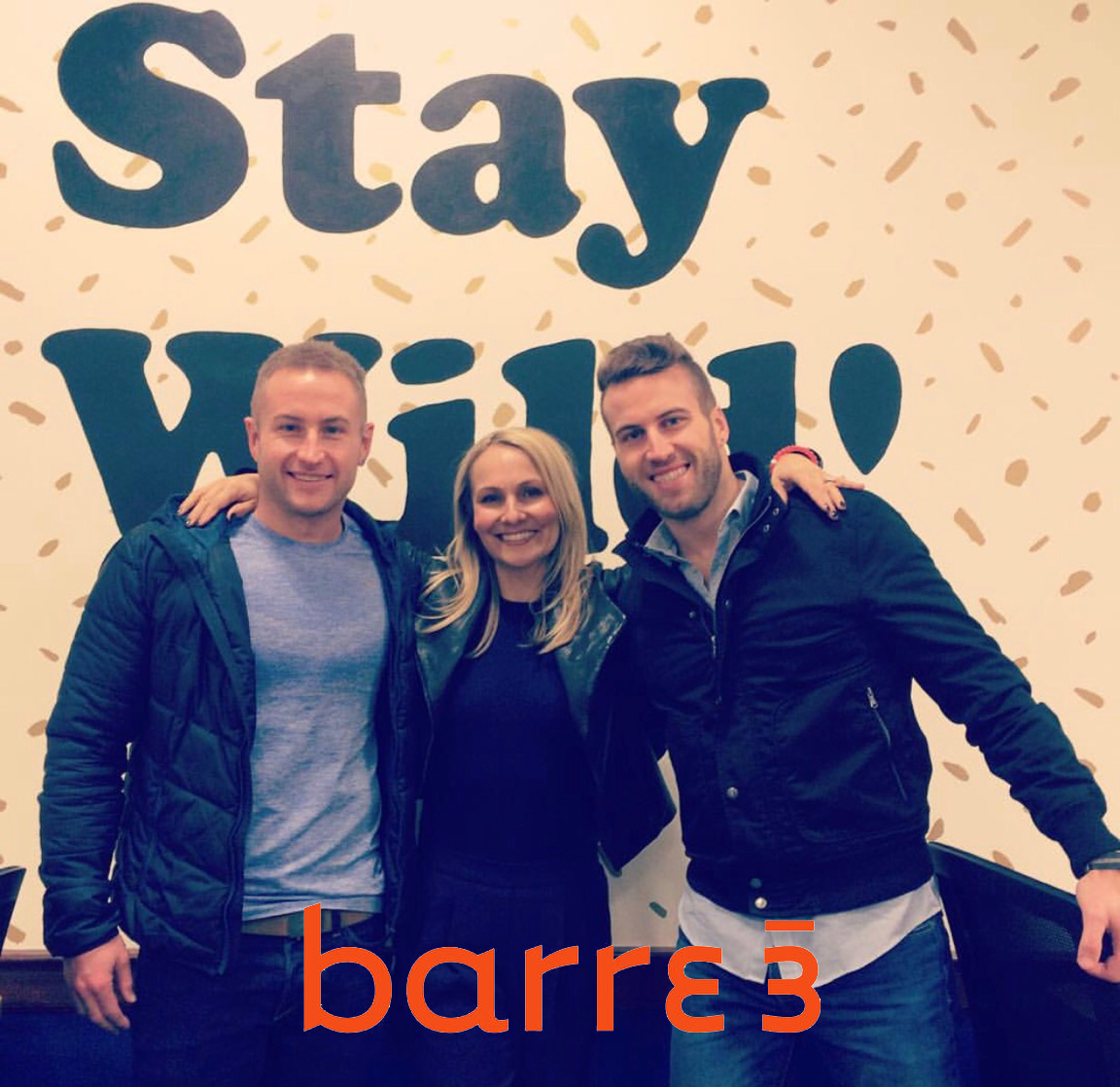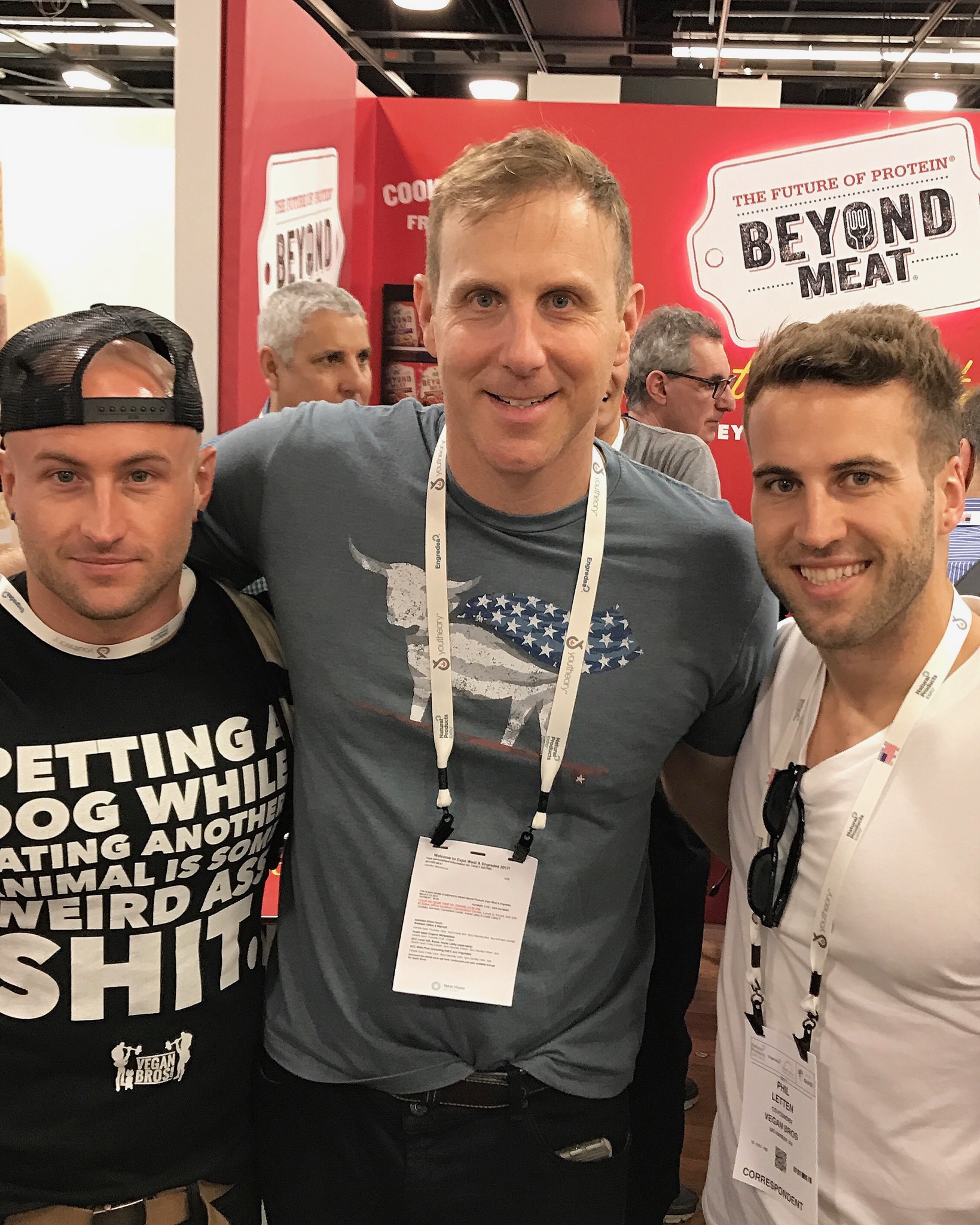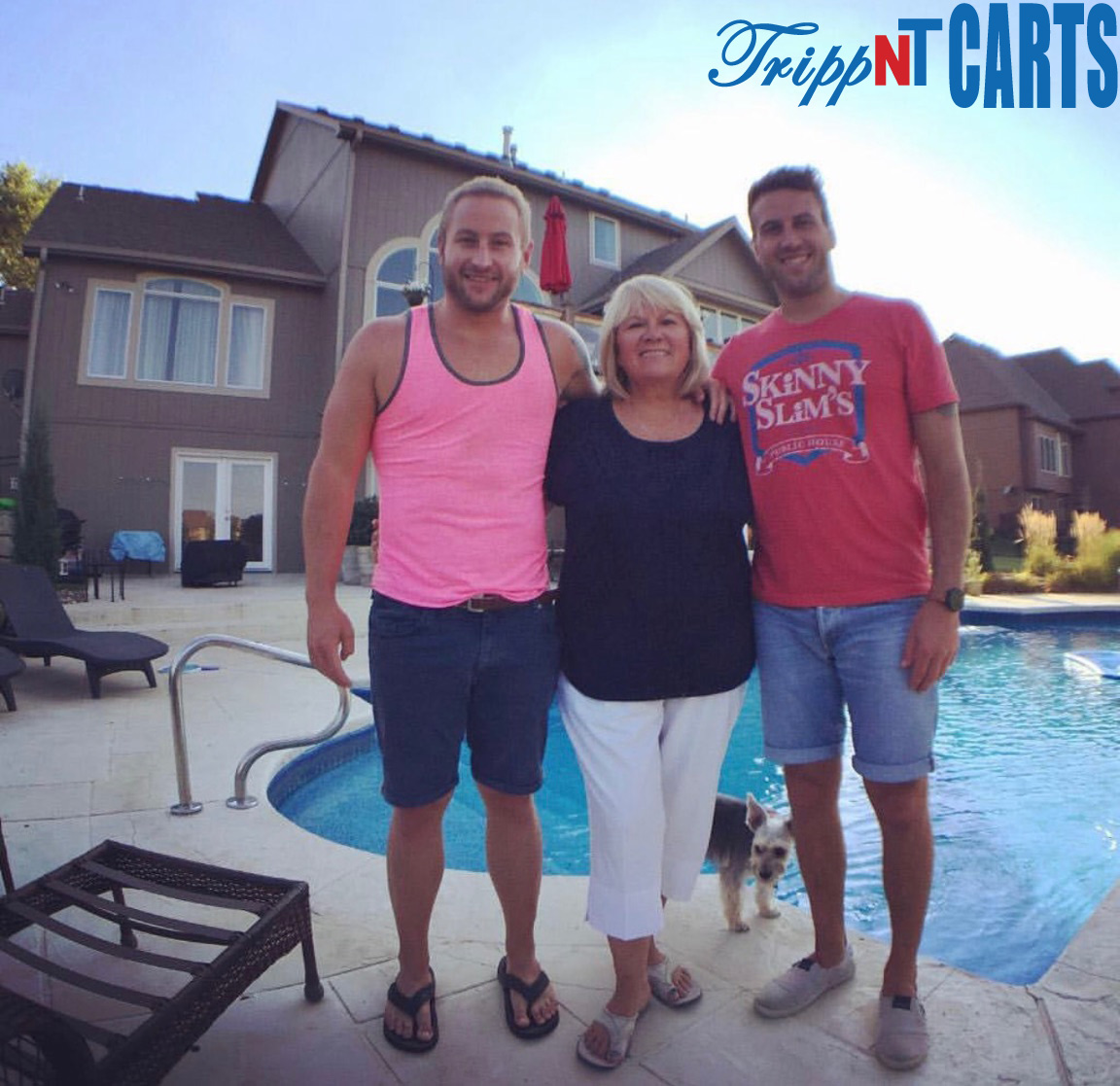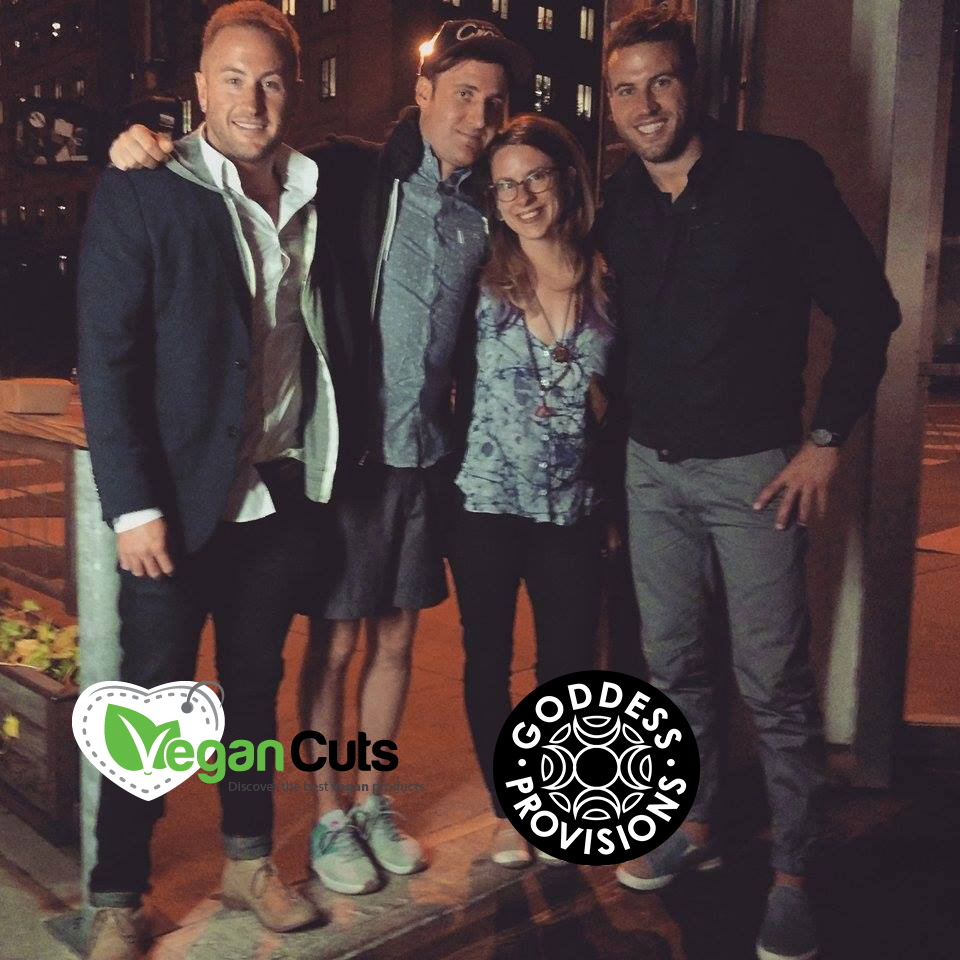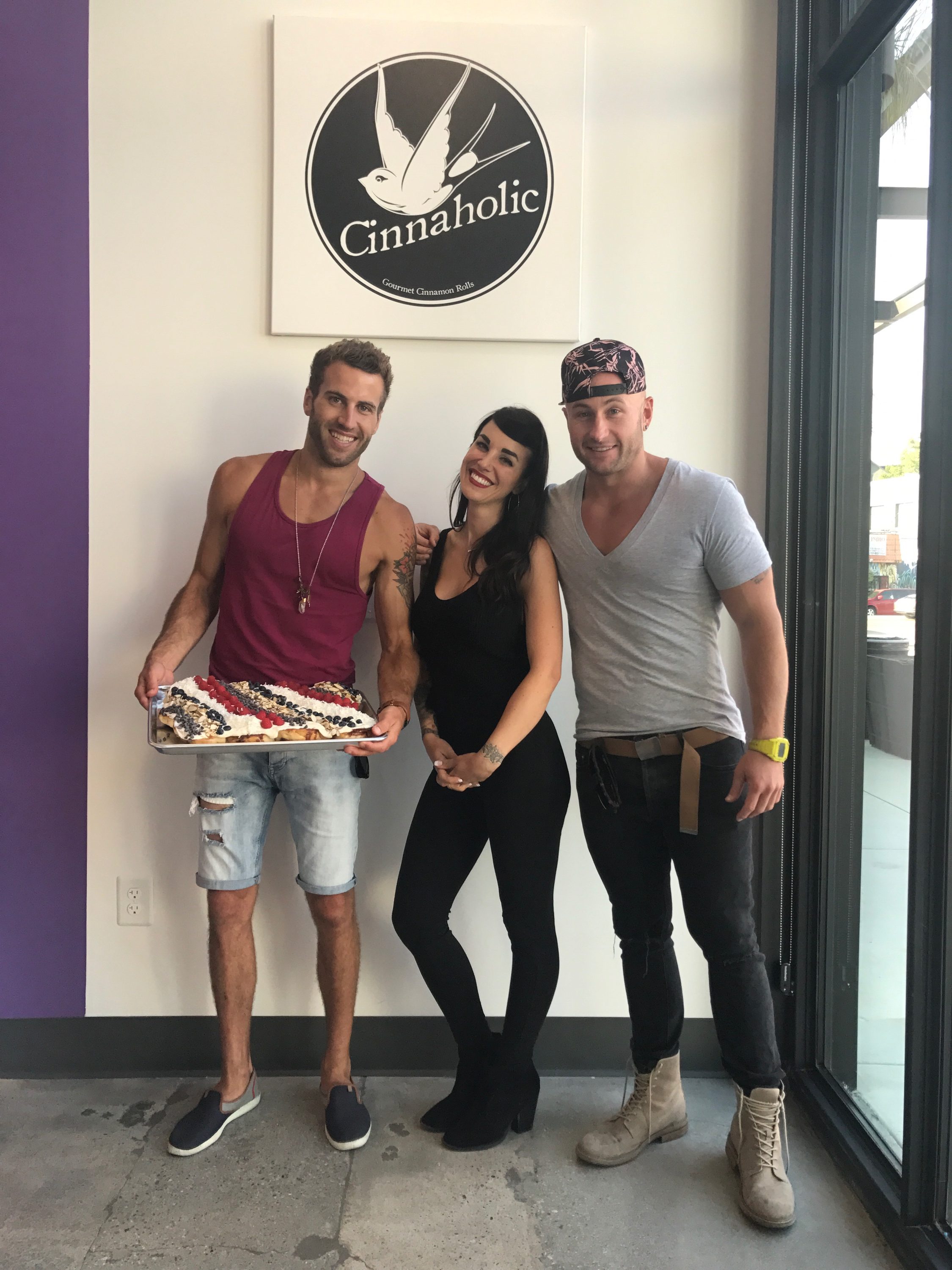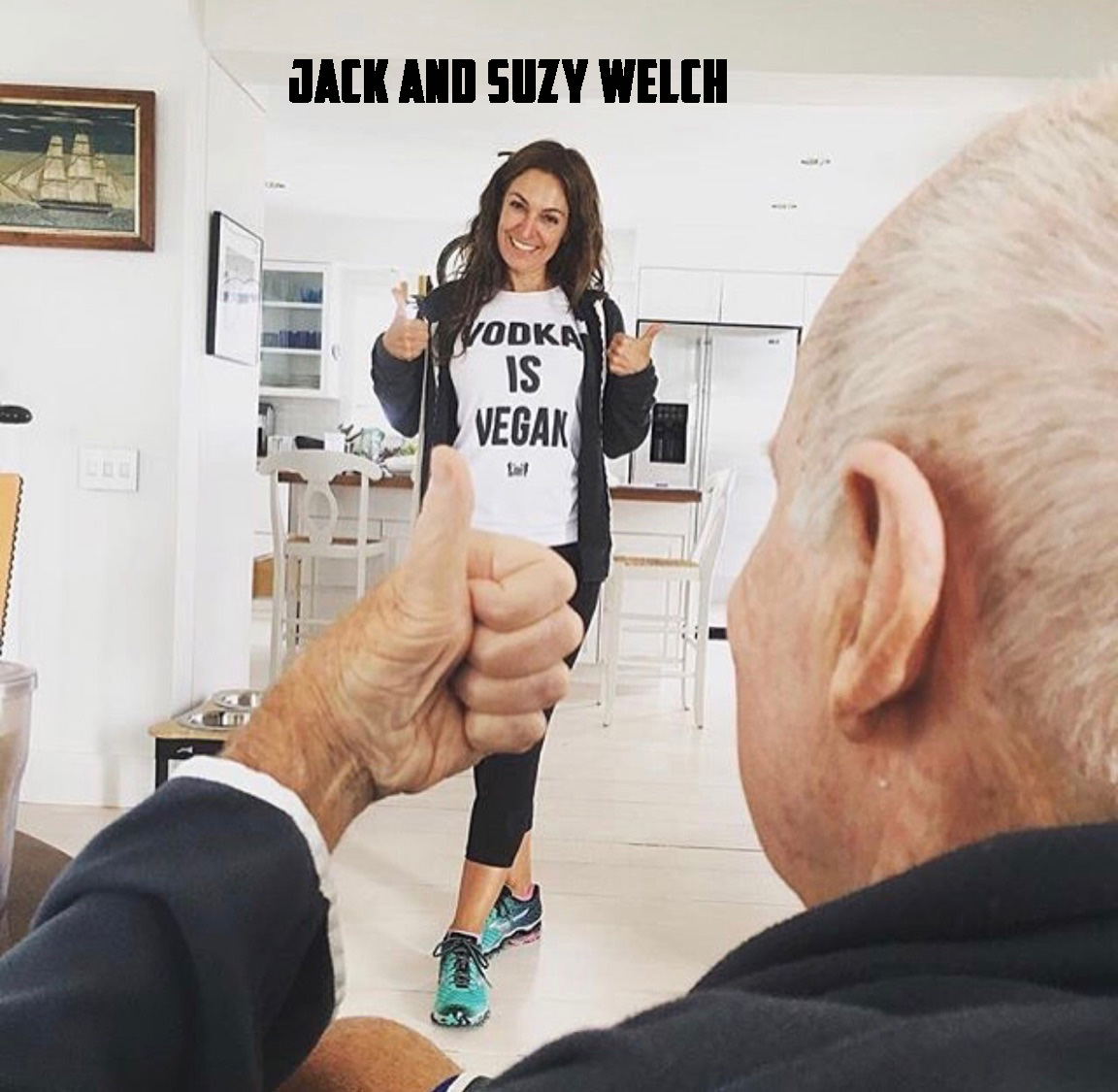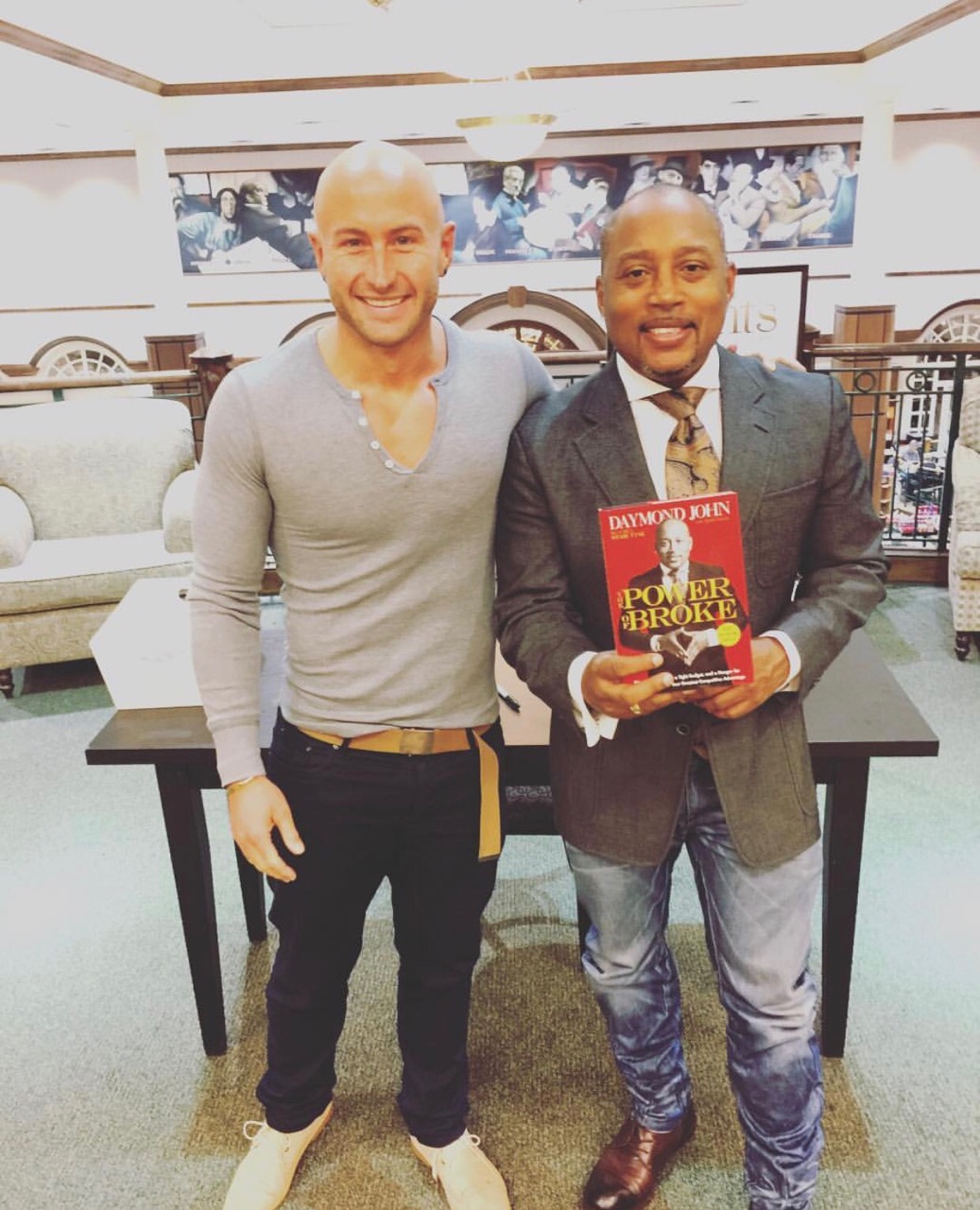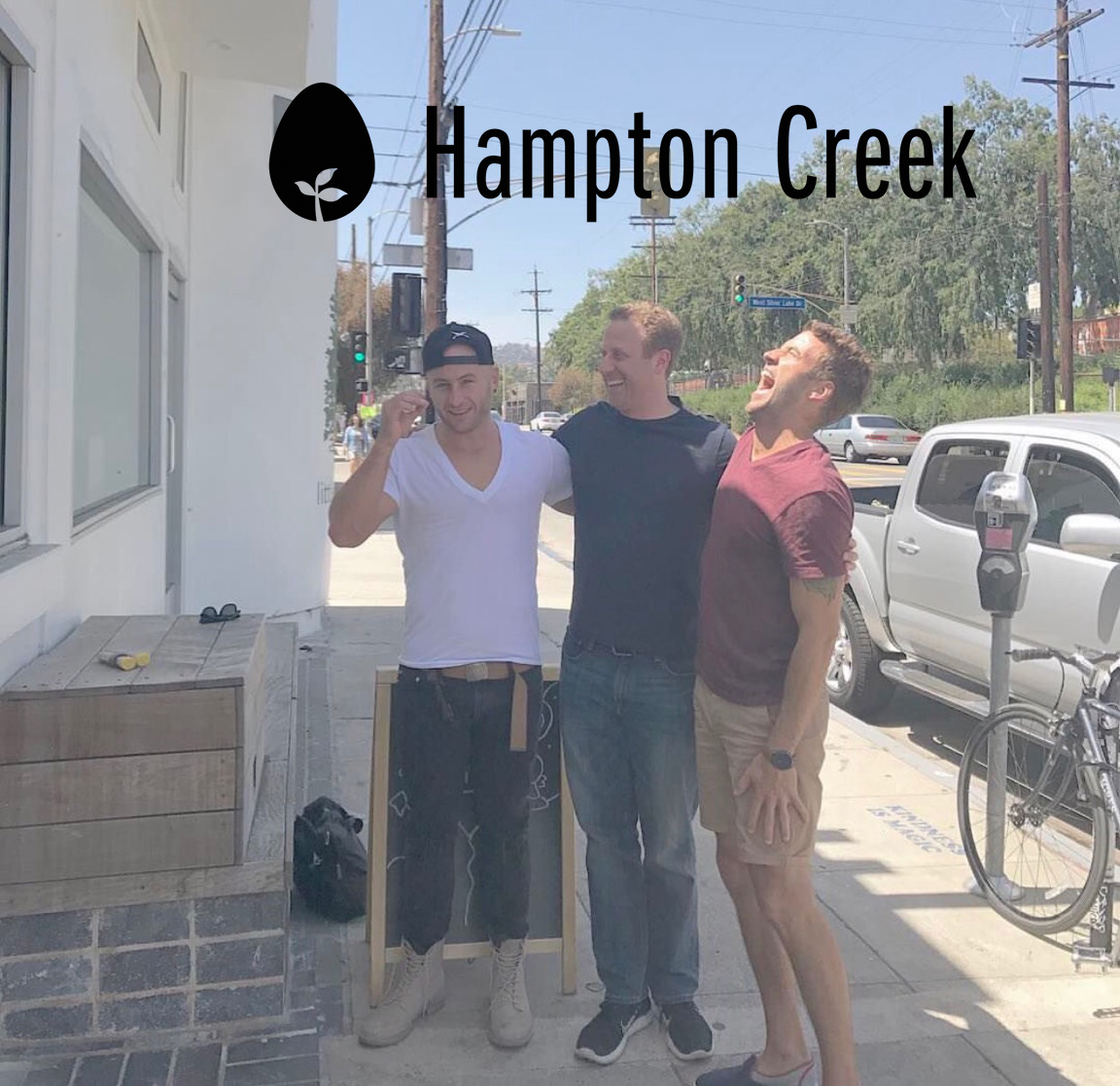 They love hanging out with pastors of both churches small.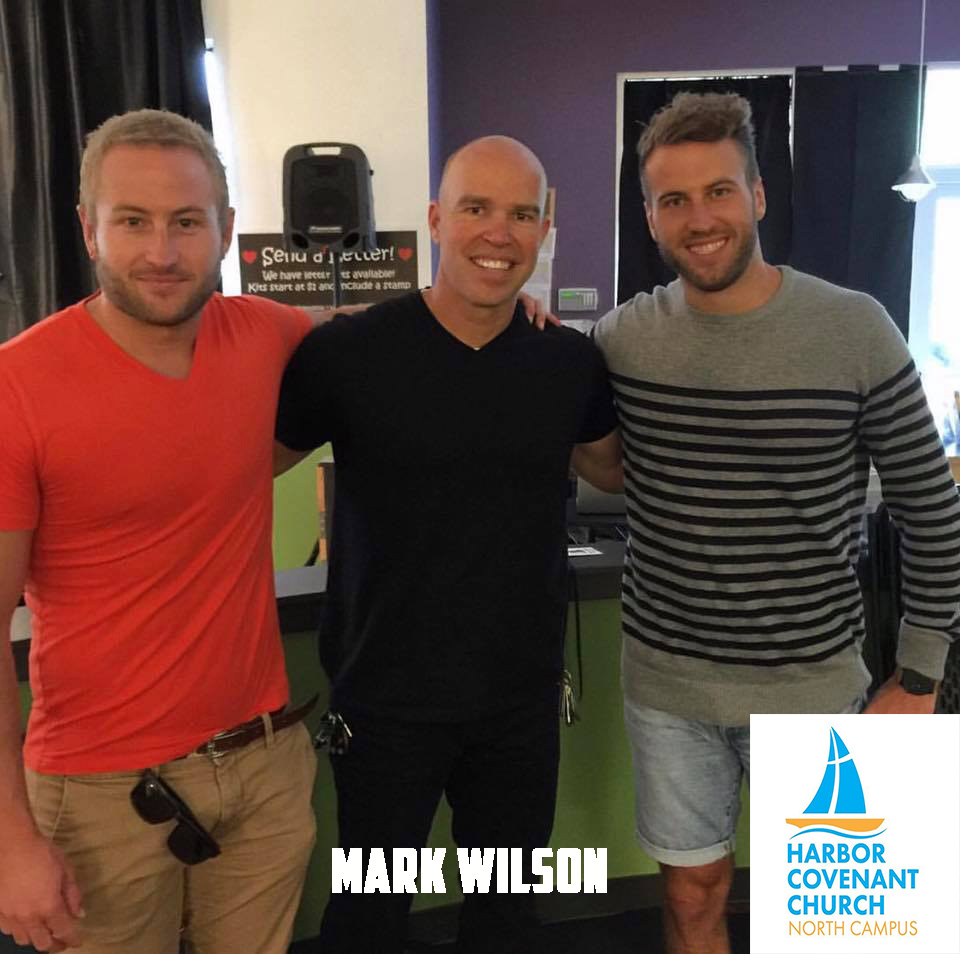 And large.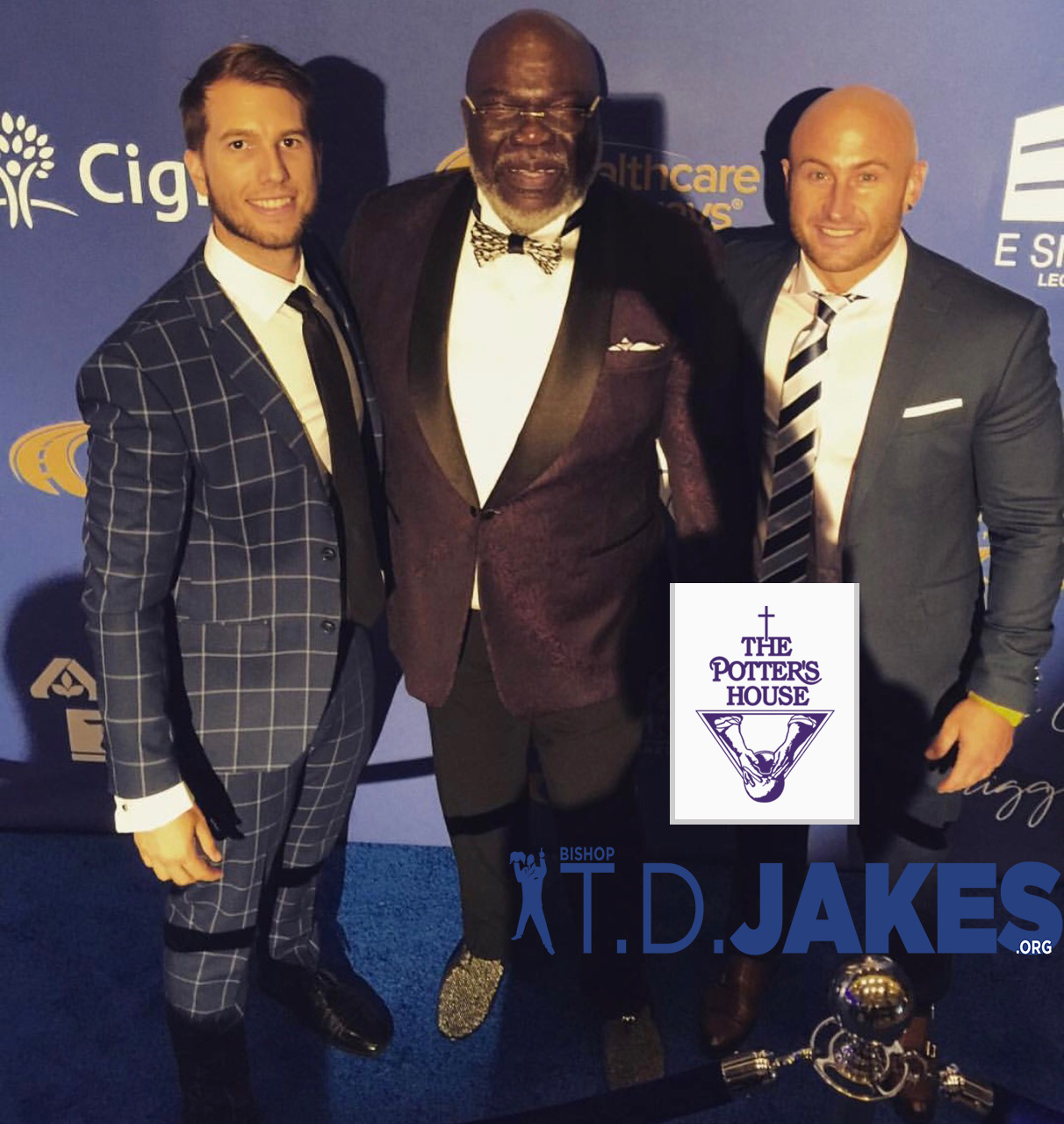 They love hanging out with police officers.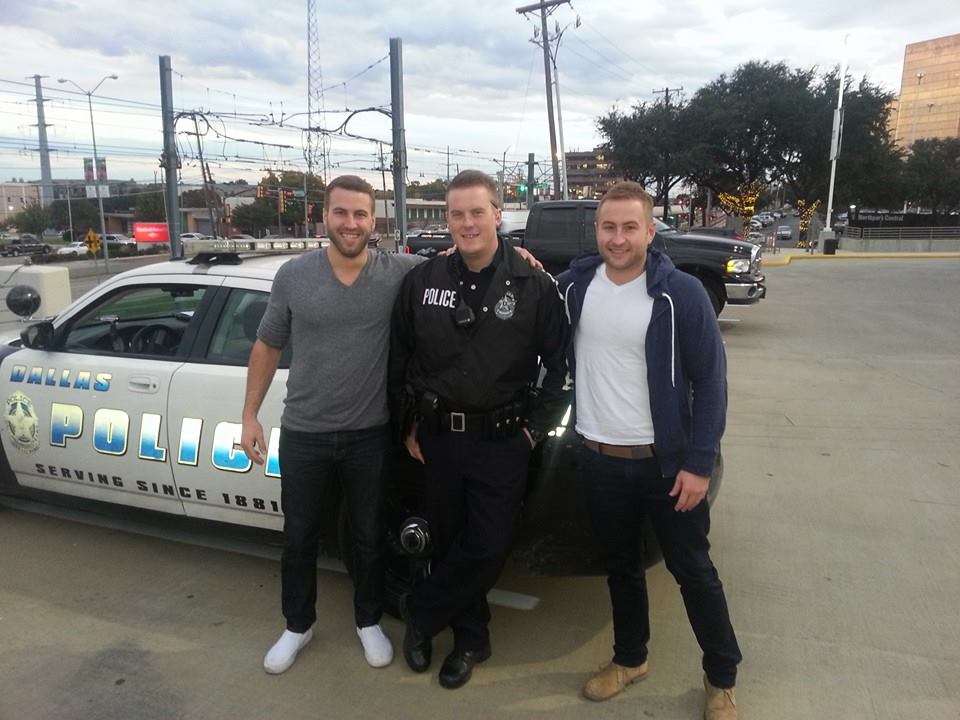 They love hanging out with beautiful women who are changing the world just to connect with them while in LA.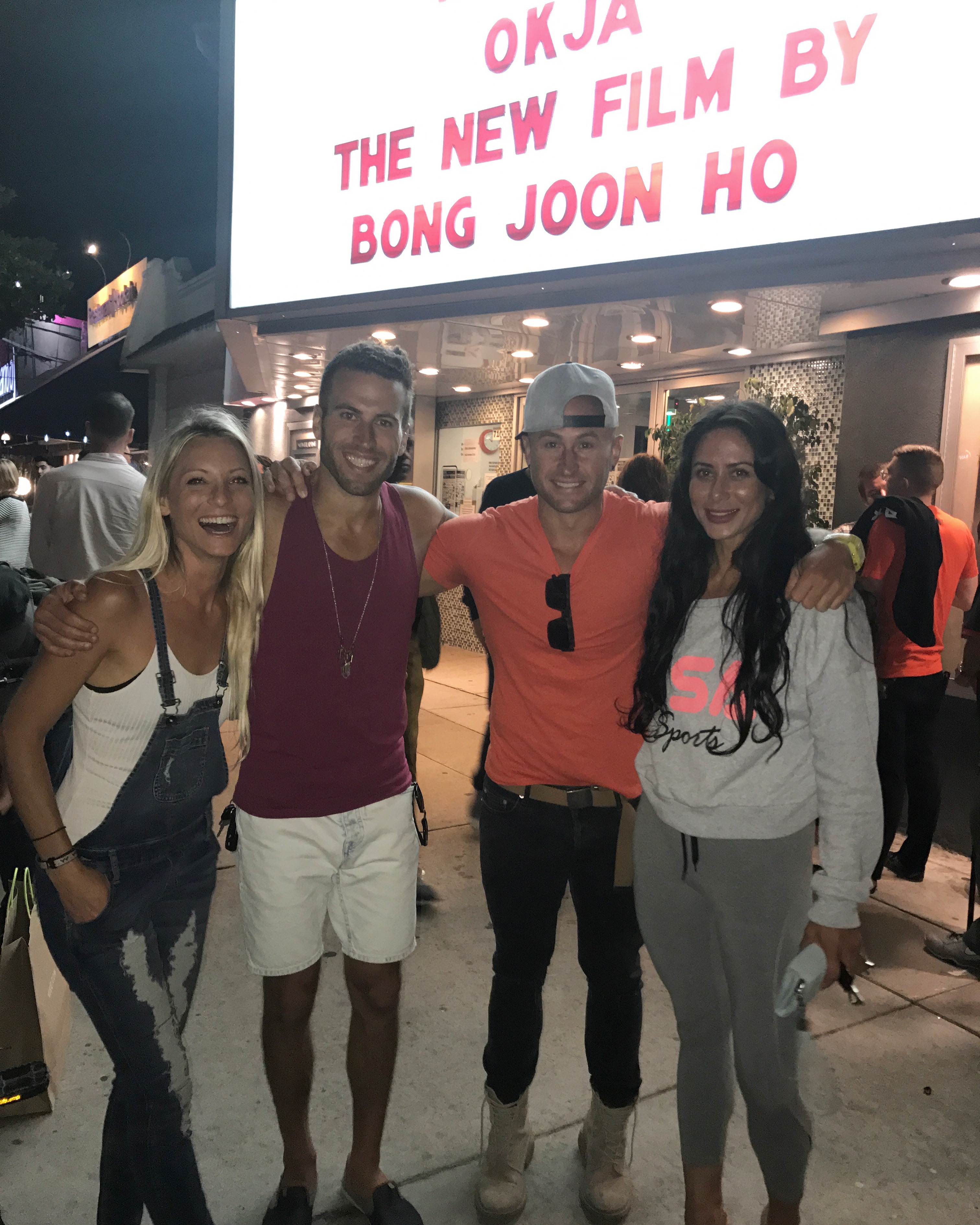 And London.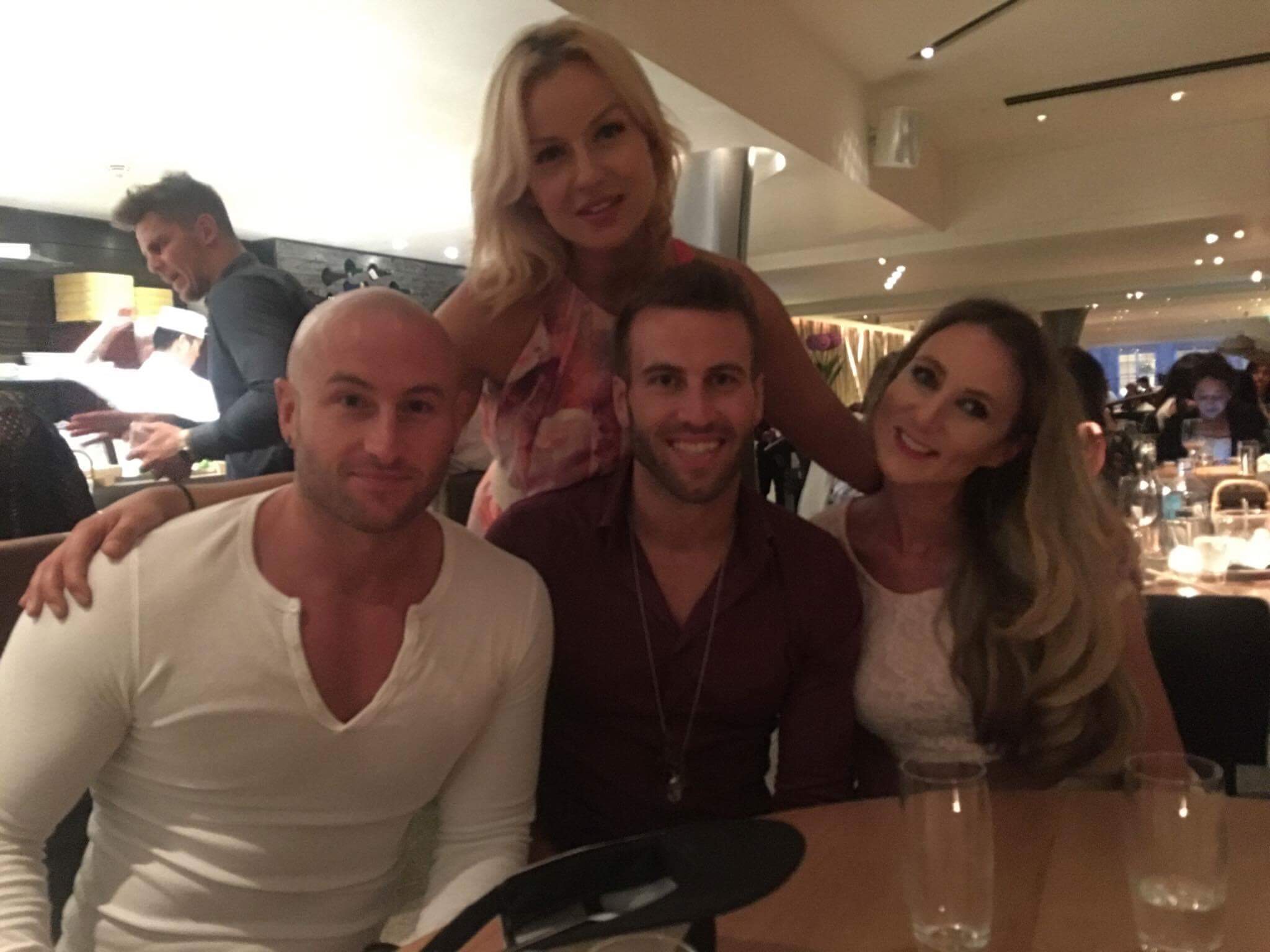 They love hanging out with their friends who are gay (one of whom is Nathan Runkle, President of Mercy For Animals).
They love hanging out with various people who they view as leaders of the animal advocacy movement.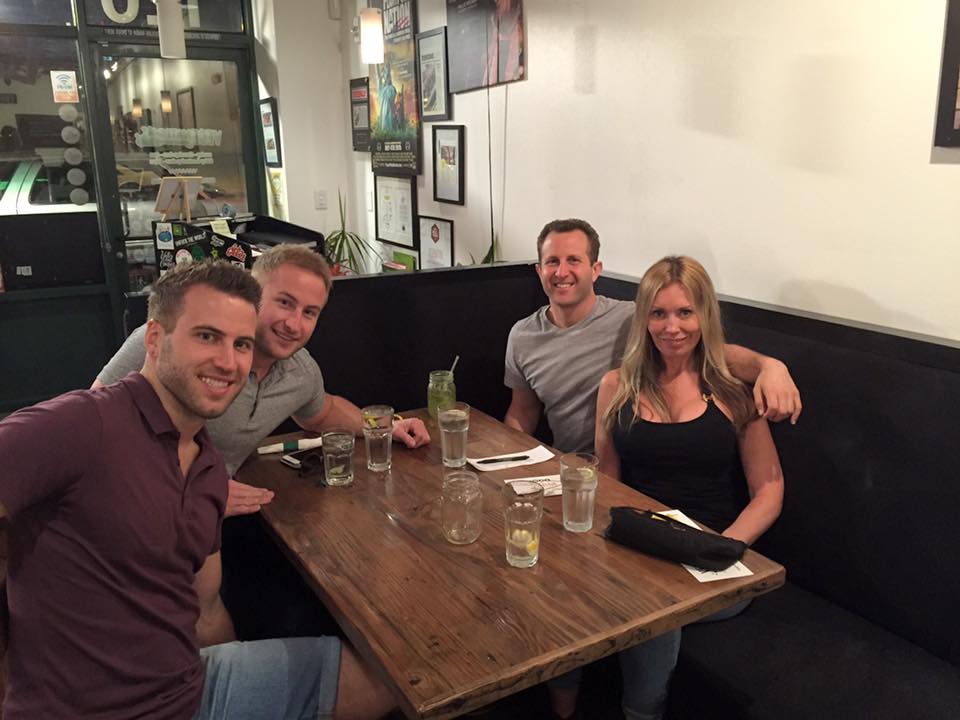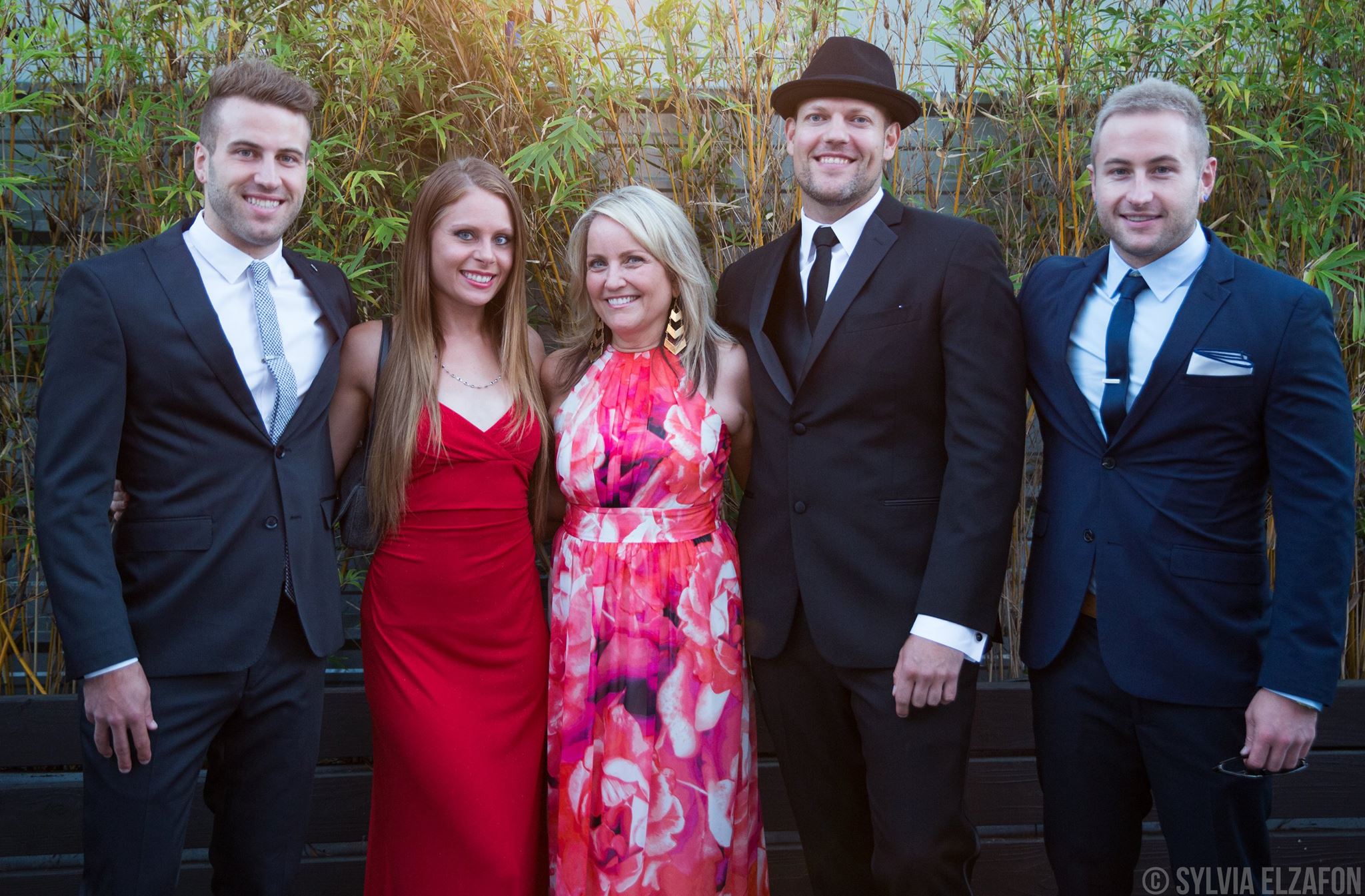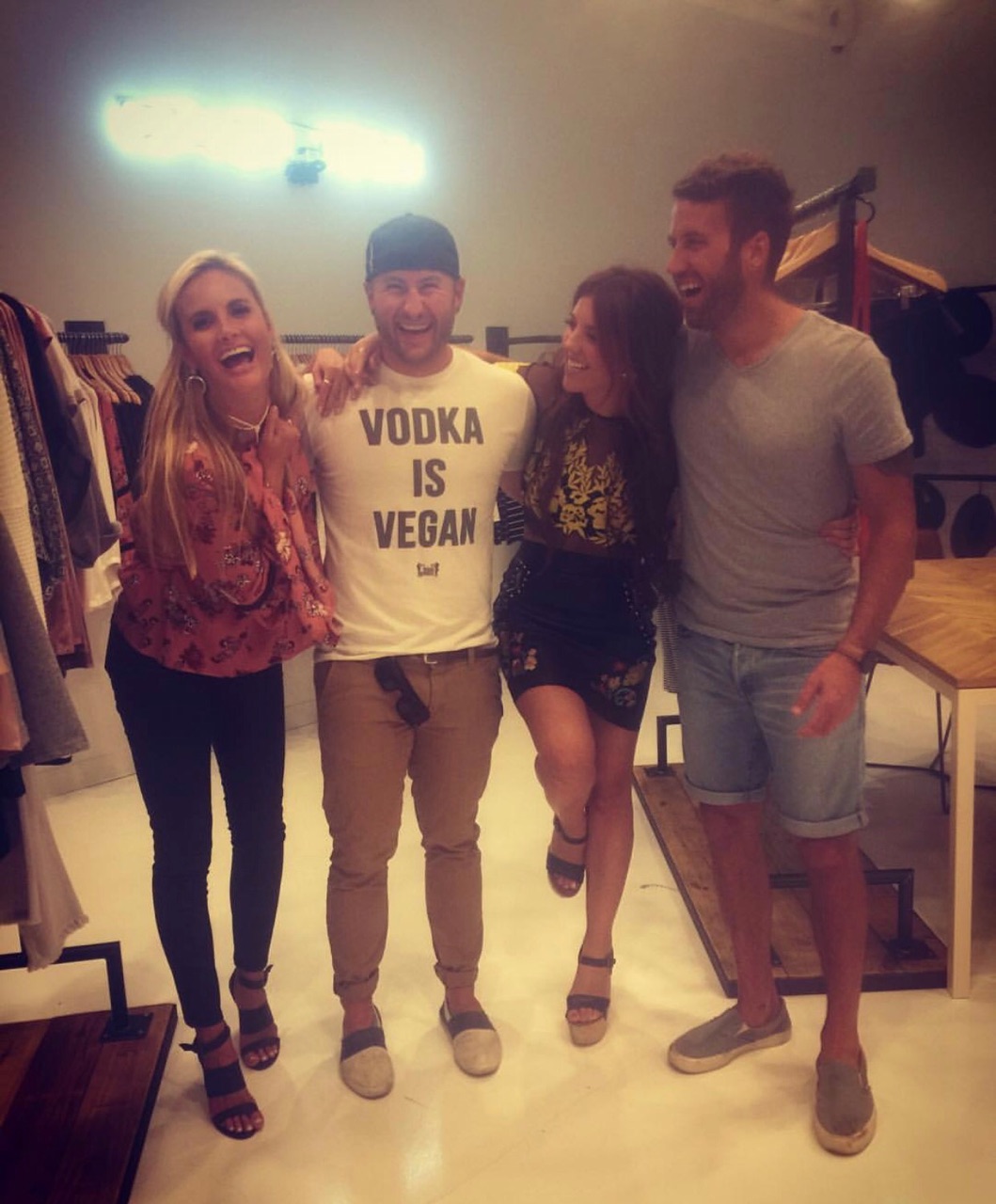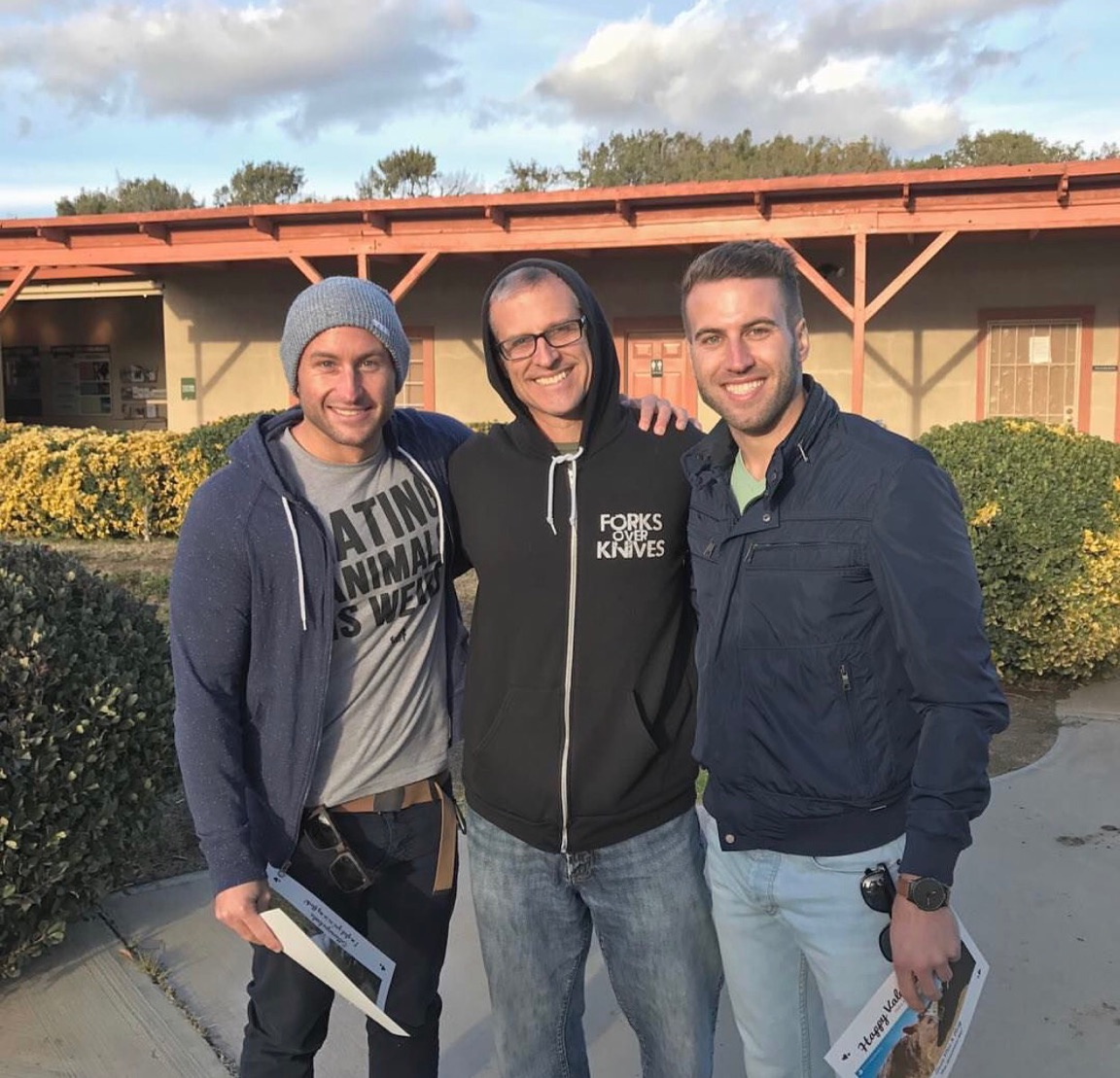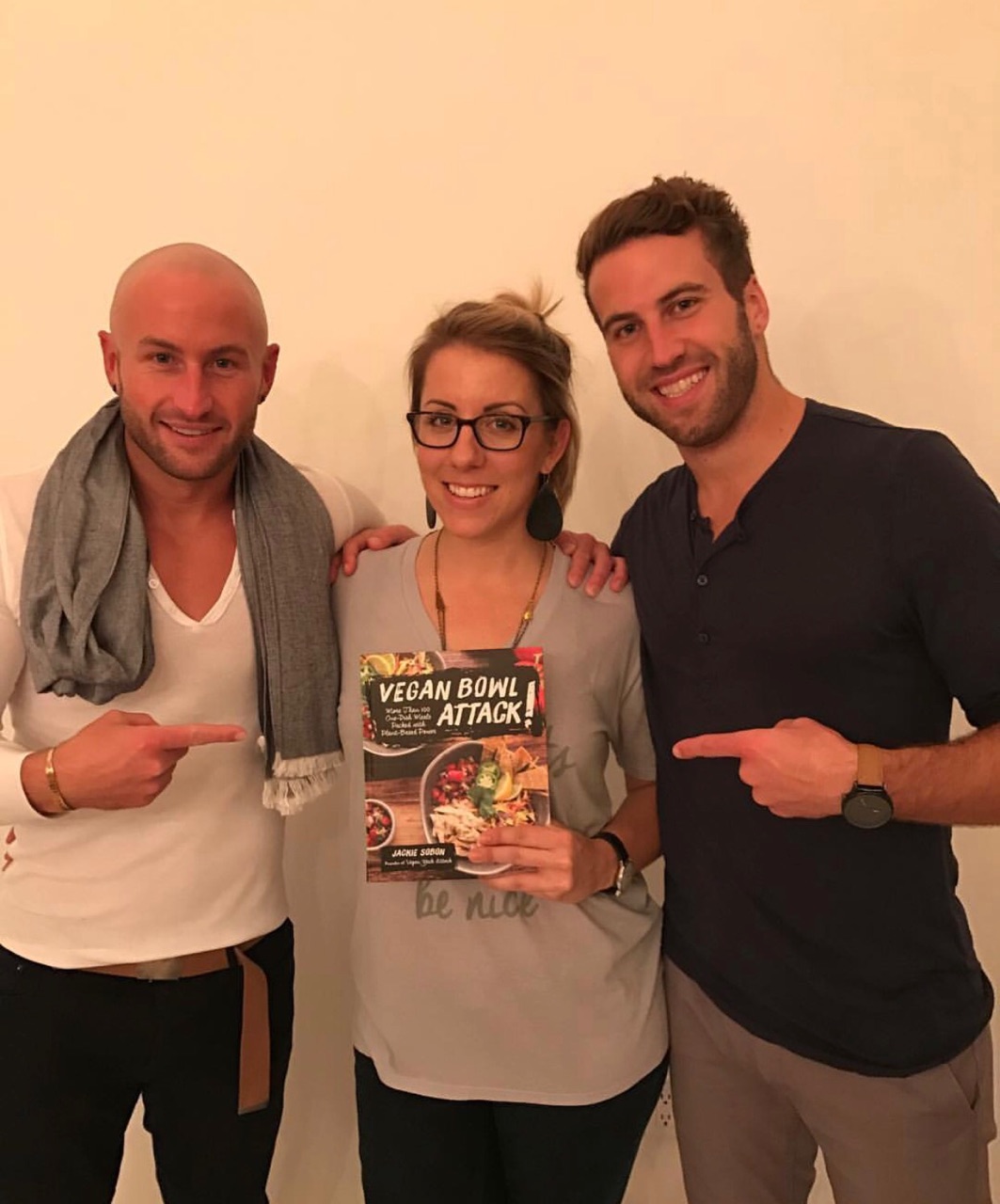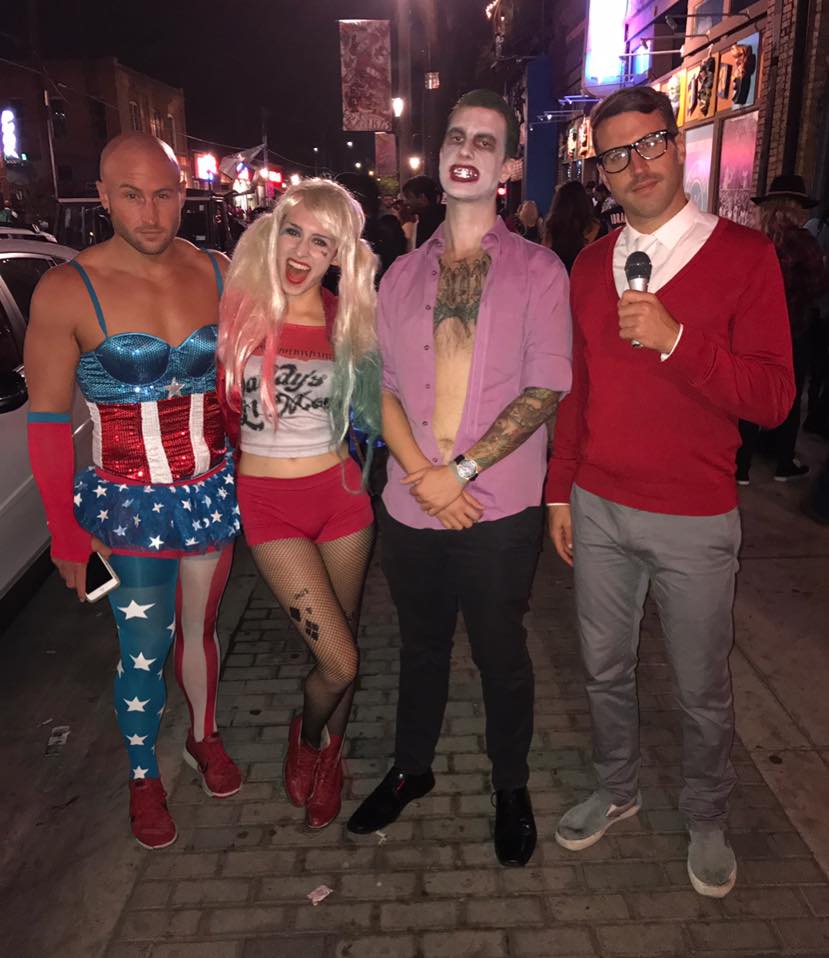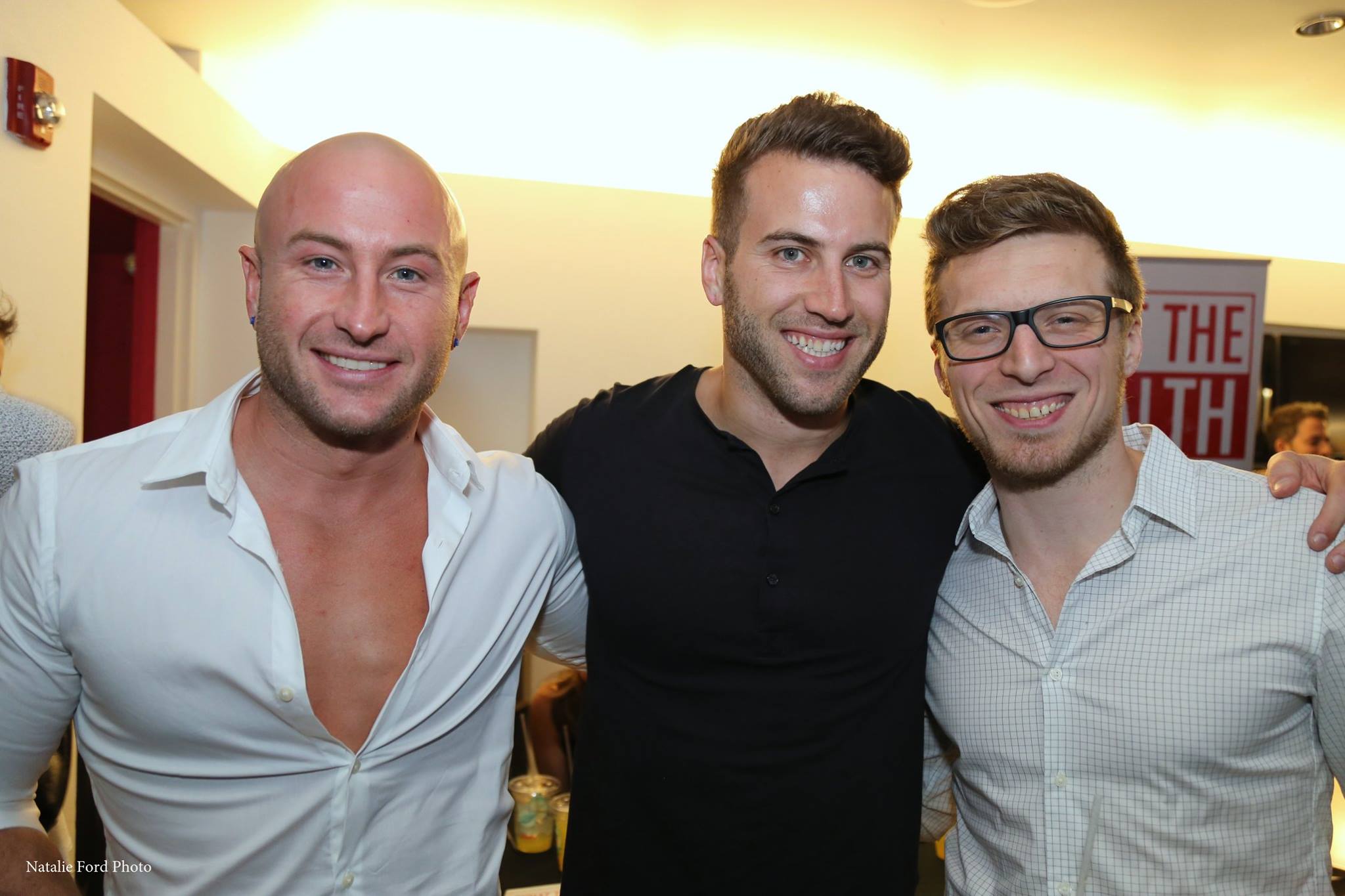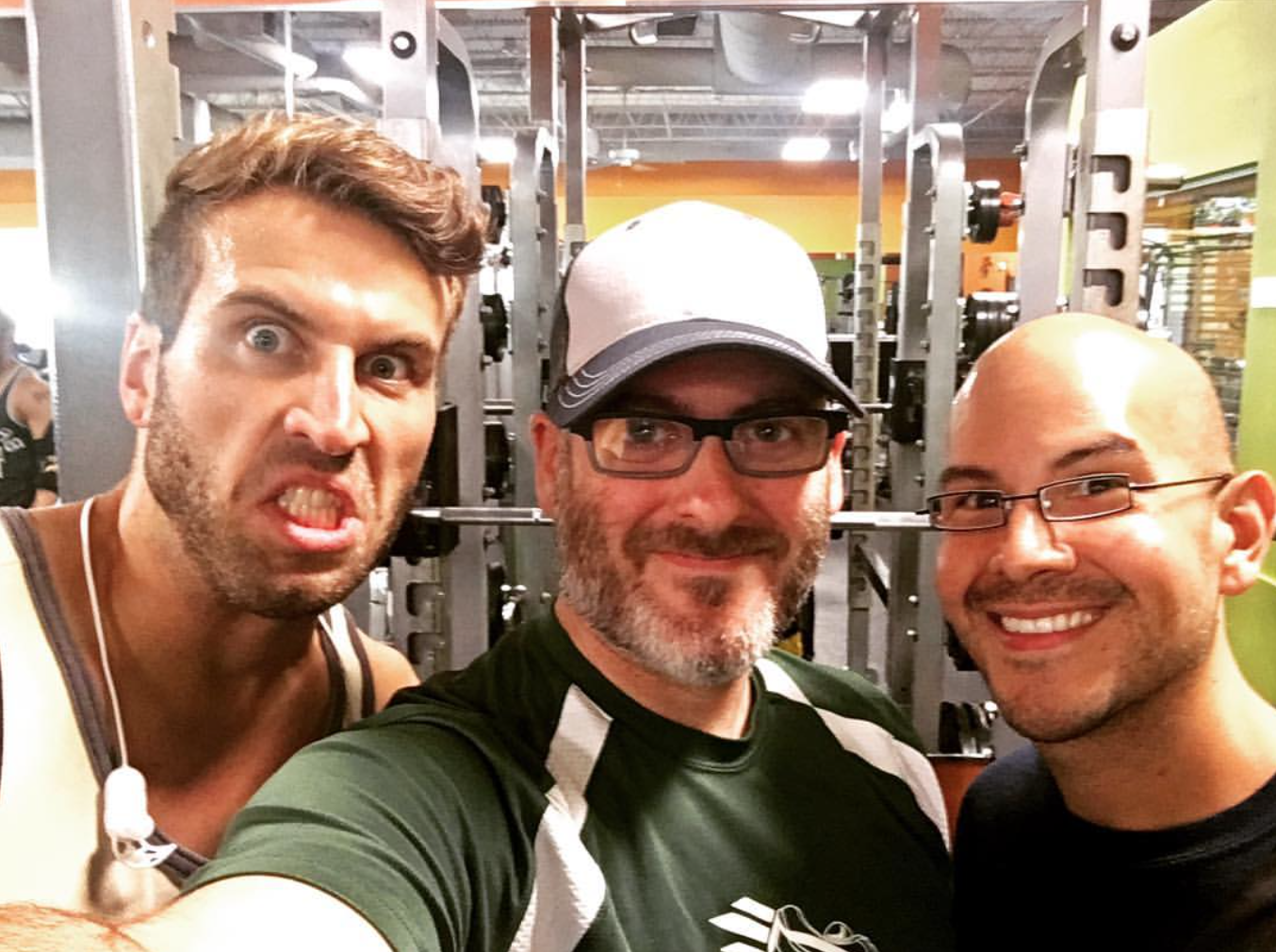 Phil loves hanging out with people who speak Spanish, but not very good English.
They love hanging out with people who don't currently live in homes.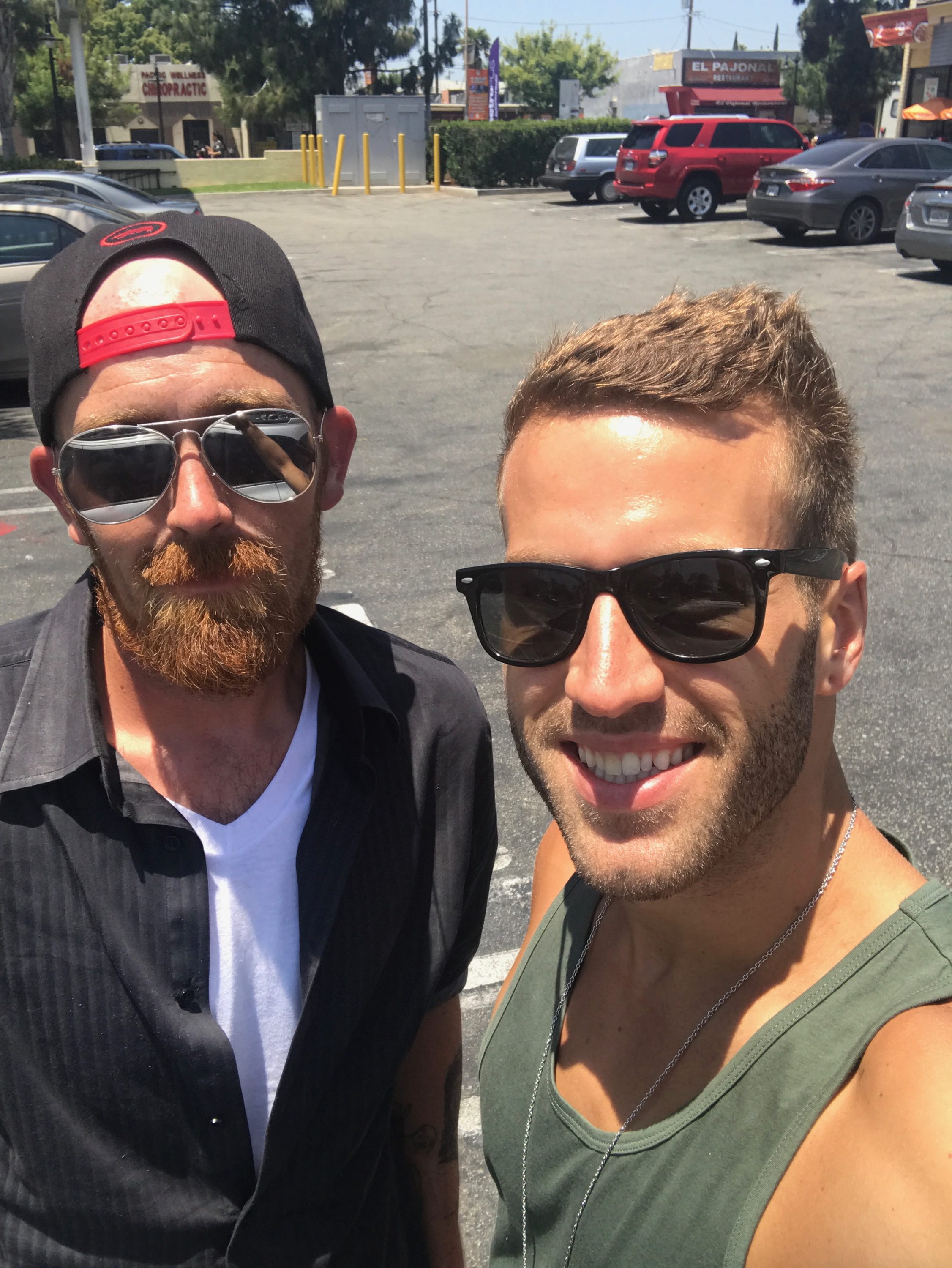 The Vegan Bros think each person's perspective is unique. And they love imparting their knowledge and wisdom to others.
But they also love to learn from the wisdom and knowledge of each person they meet.
That way the Vegan Bros walk into each conversation with more and more wisdom and knowledge to share.
Always coming their best before each person they meet.
And they look forward to becoming friends with more people from even more walks of life. Everyone!
Both everyday people and world leaders of all types and from all sides of the political spectrum.
They literally love hanging out with everyone! Even striving to love people who claim to hate them!
TRUE WEALTH
The Vegan Bros have invested tens of thousands of dollars into developing themselves over the years.
And the life experiences they've had are worth millions of dollars.
The Vegan Bros credit much of the successes and achievements in every area of their lives to what they've learned from personal experiences outside their comfort zone and interacting with other people physically, reading their books, watching their lectures, taking their online courses, etc.
But most importantly to taking imperfect action over and over and over again.
And the Vegan Bros think they've figured things out that they honestly don't think 99% of the world has figured out yet.
They also feel it's time for them to give back and help those who are ready to take their own lives to the next level.
They don't believe they can do it for you. They believe you need to do it for yourself.
But they feel it's important and necessary to find help and encouragement along the way.
And they want to support and encourage you IF YOU ARE READY.
But the Vegan Bros VALUE THE FUCK OUT OF THEIR TIME!
LUNCH WITH THE VEGAN BROS
Over the years people have asked over and over again to take them out to eat.
The Vegan Bros have been very busy laying some of the groundwork for the upcoming vegan world domination.
But they've begun to listen and have figured out a way to make it work.
But this is only for those who are ready to invest into taking AT LEAST one aspect of their lives to the next level.
Do you struggle with…
Self-confidence?
Talking to your friends and family about veganism?
Religious trauma?
Communicating with others?
Frustration?
Anxiety?
Being yourself?
Feelings of guilt for being attracted to the opposite sex?
Feelings of guilt for being attracted to the same sex?
Depression?
Shame?
Guilt in general?
Being afraid of questions others will ask about you or your past?
Feelings of void and emptiness?
Life in general?
Negative associations with money?
Shyness?
Holding your head up while you walk?
Making eye contact with others?
Overcoming the false need to stay busy?
Overcoming a coping mechanism?
Feeling numb?
Weightloss?
etc.
If that's NOT you. No need to continue reading on.
But if that IS you, keep reading.
The Vegan Bros are now offering the opportunity to eat a 1-2 hour lunch with them in Los Angeles.
By registering for a lunch with the Vegan Bros you will have the opportunity to learn from their wealth of knowledge, as well as their wisdom, and perspective on life.
You will leave with a deeper understanding of how to leave your own personal valley of despair.
Because you'll be talking to two brothers who have done it all together.
Each person they meet leaves a different person. Because they leave a different person after each person they meet.
Major breakthroughs in all areas of life!
Veganism and abundance for the entire world. They love everyone!
If you're ready to take any aspect of your life to the next level, the Vegan Bros are ready for you.
To learn more about this opportunity head here and scroll to the bottom.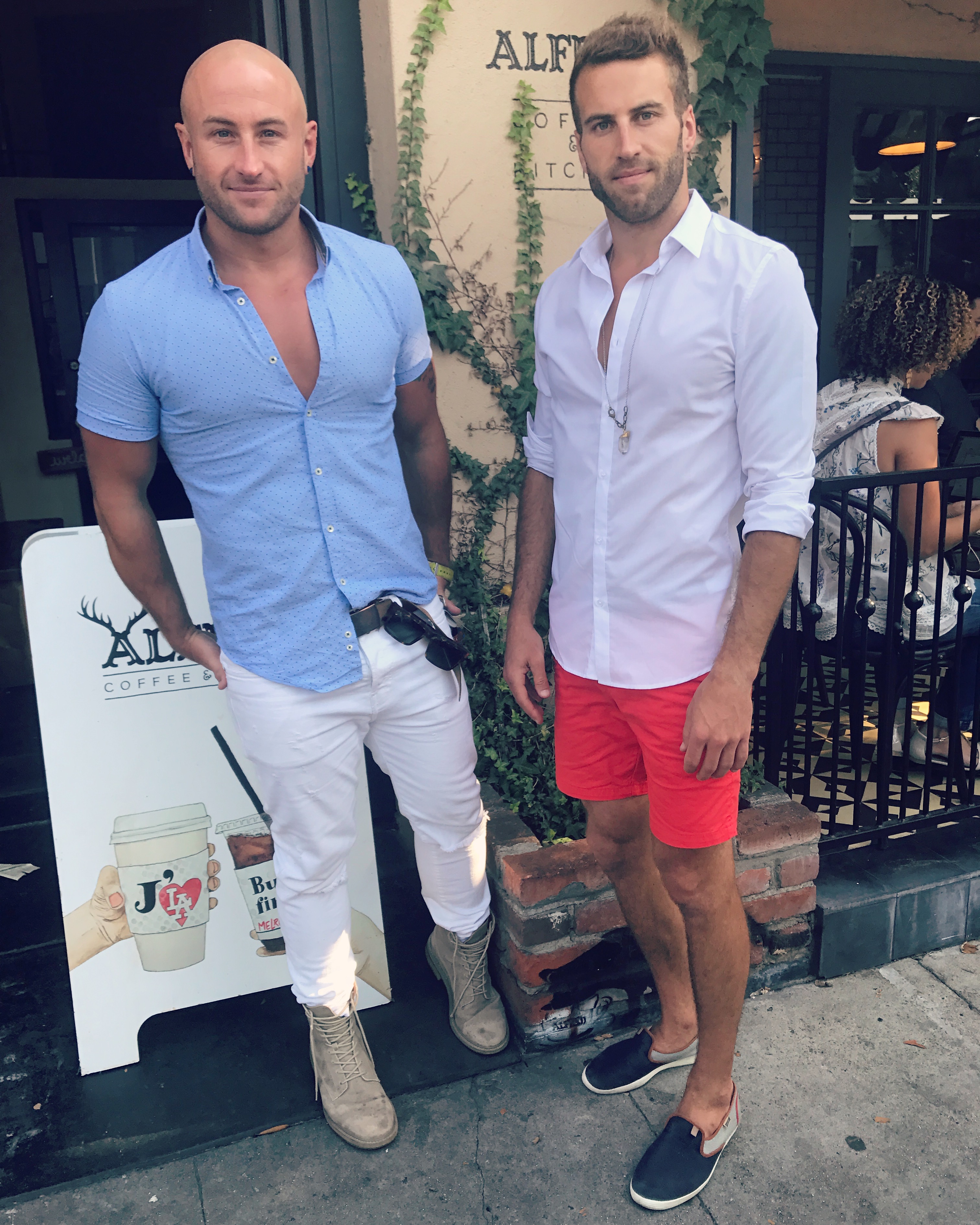 P.S. If you are the CEO of a major meat company they'd love to sit down and talk to you for free or give a talk to your entire company for free.
They promise not to be asshole pieces of shit! They'd like to let you know that the many of the same vegans who hate you, also hate them! You guys have some shit in common. LOL!
They'd love to be friends with and learn from you as well. Maybe you guys could even just hang out. Shoot them an email at info@veganbros.com