Our Big Announcement: Vegan Bros Sign Book Deal With World's Largest Book Publisher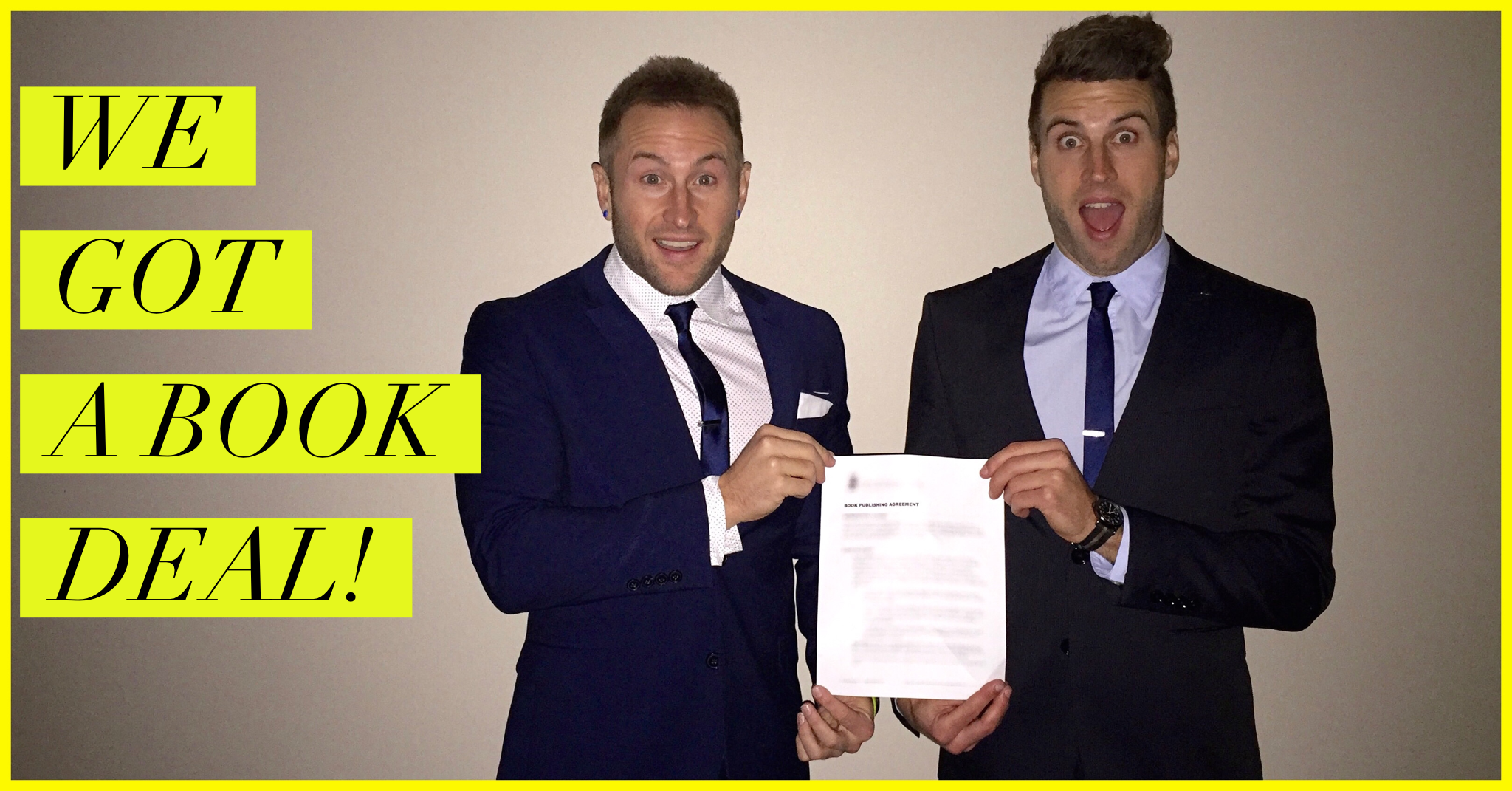 Vegan world domination is now imminent.
We began 2015 with massive goals and very high ambitions.
In no way did we plan for this, though.
It was night-time in Kona, Hawaii. We were in the living room of our Airbnb there reflecting on everything that had happened in the last few months and discussing massive plans moving forward.
At that moment we received an email that has already quite literally changed our lives. It was an email from someone in the high echelons of the book publishing world.
She wanted us to write a book.
"Holy fucking shit!" we thought.
This was something we planned to be able to attain 5 to 7 years down the road. And we were doing and acting in ways that would make it happen.
But we never anticipated someone high up in the publishing world actually reaching out to us about it.
After some deep thought and a lot of discussion we decided this was it.
This was the next step to ensure complete and utter vegan world domination.
But we didn't just sign a deal right then and there. No, motherfuckers. We're doing this shit right.
We're getting the most money up front. And we're finding a publisher that believes in us, sees our massive vision, and has the resources and connections to help us see our vision through. The animals are counting on us.
We quickly reached out to a couple of specific awesome friends who consist of a 3 time author and a NYT Bestselling author to figure out the right approach moving forward.
Soon after we got connected with one of the most badass motherfuckers in the world. He saw our vision and brand. And we ended up on an hour long phone call shooting the shit about tofu and world domination. And ultimately we signed with this dude as our literary agent.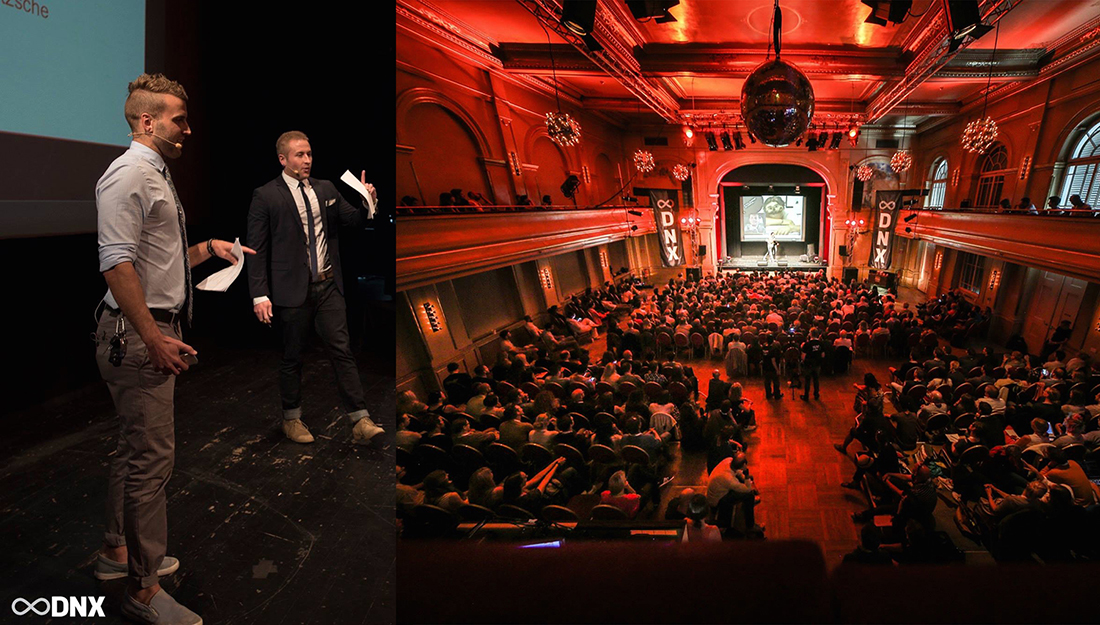 In early August, after returning to Denver from our speaking engagement in Berlin, we began work on our book proposal.
Writing, writing, writing. But not just any writing. Epic fucking shit!
When we read the finished product in October we literally couldn't believe what we had just done. Did we actually write this?
It was amazing.
And we weren't the only ones who thought so.
A couple weeks ago we flew to New York.
We ran all around Manhattan for 2 days to meet with all the different book publishers. It was exhausting, exhilarating, and genuinely surreal.
To think just 14 months prior we had launched Vegan Bros to the world. Now we're sitting in meeting after meeting with the gatekeepers to the book world at large.
As we boarded the plane back to Portland we were hopeful, but still didn't fully know what to expect from the meetings.
Then the book auction opened.
There Phil was. Pacing back and forth in the living room bouncing Peyton's ball. He always does that when he's in deep thought.
It was hours of waiting. Who was going to bring the highest bid? How much would it be for?
What the fuck is about to happen?
By the early evening a deal had been reached.
And while we can't get into any specifics, we will say:
"IT'S A BIG FUCKING BOOK DEAL!"
And to top it off it's with the largest book publisher in the world. Yes, that's right.
Penguin [Fucking] Random House.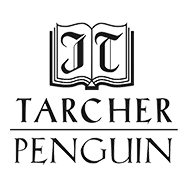 This has been killing us to keep this a secret for so long. And we couldn't be happier, and more amped to share this with you guys.
But this book isn't about us. Nothing we do is about us. This book is about changing the world.
And now it is time for us to write that book.
So we'll be hunkering down again for the next 6-7 months to get this shit done.
We can't give away everything about the book, nor the title just yet. But we will say we're flipping veganism on it's head with this one, motherfuckers.
Our Manifesto.
And it will be a book about veganism that the world has never seen before. A book that will reach not just mainstream America as a whole, but also people the vegan community has been largely unsuccessful at reaching up to this point.
This will be the vegan bible for years to come, read by people of all demographics. But there are people who have long been written off by the vegan community as people who will never go vegan. After this book comes out, those people will begin going vegan in droves.
While the bread and butter of Vegan Bros satirical self-deprecating, laden with profanity message is the edgy 18-40 demographic. No one will be safe.
We're talking police officers, military, frat boys, lifelong hunters, hardcore Republicans, CEOs. And yes, even Bill O'Reilly will go vegan after reading this book. The President will probably do it too. And your mom and dad.
Many will love it. Some will hate it. All will have an opinion on it. The world will be changed for the better. And animals will be saved.
So basically, shit is about to get crazy as fuck.
Vegan is the zeitgeist. Vegan is mainstream. Vegan is the future.
And this book is the next step to bringing about complete and utter vegan world domination.
Hide your kids. Hide your wife. Hide your husband. Hide everyone.
With everyone in the Vegan Bros family by our side, we're looking forward to clobbering the fuck out of the world with this book.
Book Launch Team
This book will be a team effort. We can't have the best-selling reach, media coverage, and have a massive worldwide impact without YOU.
To get in on the VIP ground floor and play an integral role in vegan world domination, sign up for the Vegan Bros Official Book Launch Team.
In the months to come we will begin putting together a massive book launch strategy which will include a private members only Facebook group, in-person events, contests, etc.
Sign up for the Vegan Bros Official Book Launch Team by clicking here.