The Vegan Bros used to be homophobic…
The Vegan Bros grew up in what some consider "a cult on the extreme fringe of Christianity."
They went to a summer camp every summer called FA-HO-LO. It was similar to the one in this documentary preview.
When Phil was in 8th grade…
He boycotted a school field trip to see Fantasia 3D.
Fantasia was owned by Disney.
And "Disney supports the gays" or something.
Phil didn't do this because he was a bad person. He wanted to make the world a better place. He was also afraid he was gonna go to hell.
He watched his mom get dragged away to hell by the devil in this exact scene when he was 6-years old.

A Couple Years Later
Although everyone around Phil looked down on people listening to "secular" music, Phil had recently bought a cd by a "secular" punk band.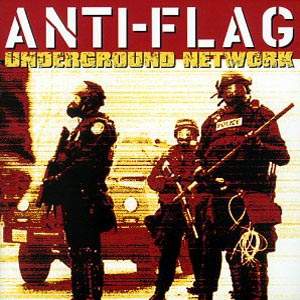 His dad found it, and threw it away.
Although he didn't really get to listen to it before then, he was still able to find music and lyrics online.
The band spoke out very harshly against homophobia.
At 16, after meeting a few gay people Phil really began to wonder if all the horrible shit he had been taught about gay people were lies.
"She seems pretty nice," he thought. "Is she really bisexual?"
He still maintained that being gay was a horrible sin for a few more years though.
He didn't feel comfortable even admitting to himself that he was questioning it at first.
But eventually Phil started to change his mind.
Matt Got A Job
Matt maintained his homophobia rigorously all the way through high school by following their pastors rules, and trying not to be friends with kids outside of the church.
But everything changed after graduating.
He got a job that summer at The Sunglass Hut at 12 Oaks Mall in Novi, Michigan, and for the first time he was faced with the "evil gay agenda".
His manager's name was Brandon, and he was the nicest, most flamboyant guy he'd ever met. And yes, he was clearly, and very openly gay.
Matt faced a dilemma. He met a gay person, and this gay person became his friend. And so his trained homophobia subsided in a matter of minutes.
Fast forward 6 years.
In the Fall of 2010 the Vegan Bros read that a student at the local high school in town made homophobic remarks on anti-bullying day.
So the teacher kicked him out of class.
The Vegan Bros felt this was an injustice.
They didn't know what they were doing.
But since nobody else was stepping up to help.
The Vegan Bros stepped up to defend the teacher against what they felt was an injustice.
They started a Facebook page and created a media event.
All who supported the teacher would show up to the school board meeting in a few days wearing purple.
Calls from the media began to come in.
Phil was helping organize things and field media calls from the other side of the country.
But Matt found himself as the effective leader at the school board meeting filled with hundreds of people wearing purple shirts on solidarity.
He delivered a fiery speech directed at the perceived injustice and prejudice against our LGBT brothers and sisters.
Following his speech, a young unassuming kid stepped up to the microphone. He was 15 and had bravely come out as gay.
He captured everyone's hearts.
And he wound up on Ellen. She even teamed up with a brand called Tonic to give him a $10,000 scholarship.
A few weeks later the Vegan Bros held a "teach-in" with a few speakers.
A Catholic Minister. A Unitarian Universalist Minister. A lawyer at the ACLU. And the teacher involved.
The media and members of the community showed up to that as well.
There was lots of media attention for the cause and the school ended up mildly addressing our concerns.
It was the first time either of us had ever really led something that had such a massive impact.
It was also something that showed how far we had come in our lives.
When Phil was 13 he took part in his first activist demonstration by boycotting a school field trip because he thought being gay was a sin.
10 years later the Vegan Bros held another activist demonstration. Except at this demonstration they supported the LGBT community.
But still…
Up until that point neither of the Vegan Bros had been close friends with someone from the LGBT community.
Yes, they had hung out with certain people at times.
But never good friends.
A month later Phil was hired by Mercy For Animals.
Yes, it was in large part due to the amount of animal rights activism he had already done.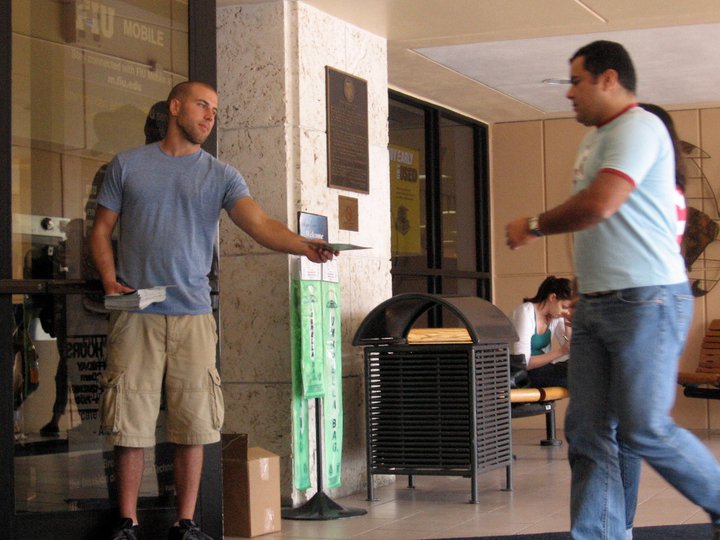 But another part was that he achieved the success he had in his support of the teacher involved in the recent injustice.
And the man who hired him for the job was a gay man.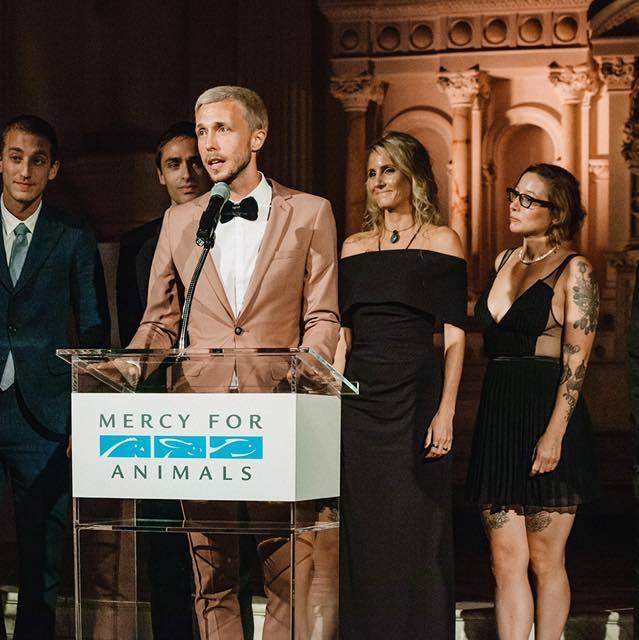 Nathan Runkle
Founder & President
Mercy For Animals
By this point, Phil had already come a long way in his life. But he still had a lot further to come.
And Nathan helped Phil go further.
Phil had already begun to believe in himself.
But Nathan helped Phil believe in himself even more.
Phil had recently discovered the importance of stepping up his style game in relation to helping animals.
And Nathan took Phil shopping to help him step it up even more.
Phil had just recently gotten over the fear of talking to other people.
And Nathan already believed in Phil's ability to organize hundreds of protests around the country, and speak to hundreds of mainstream media outlets.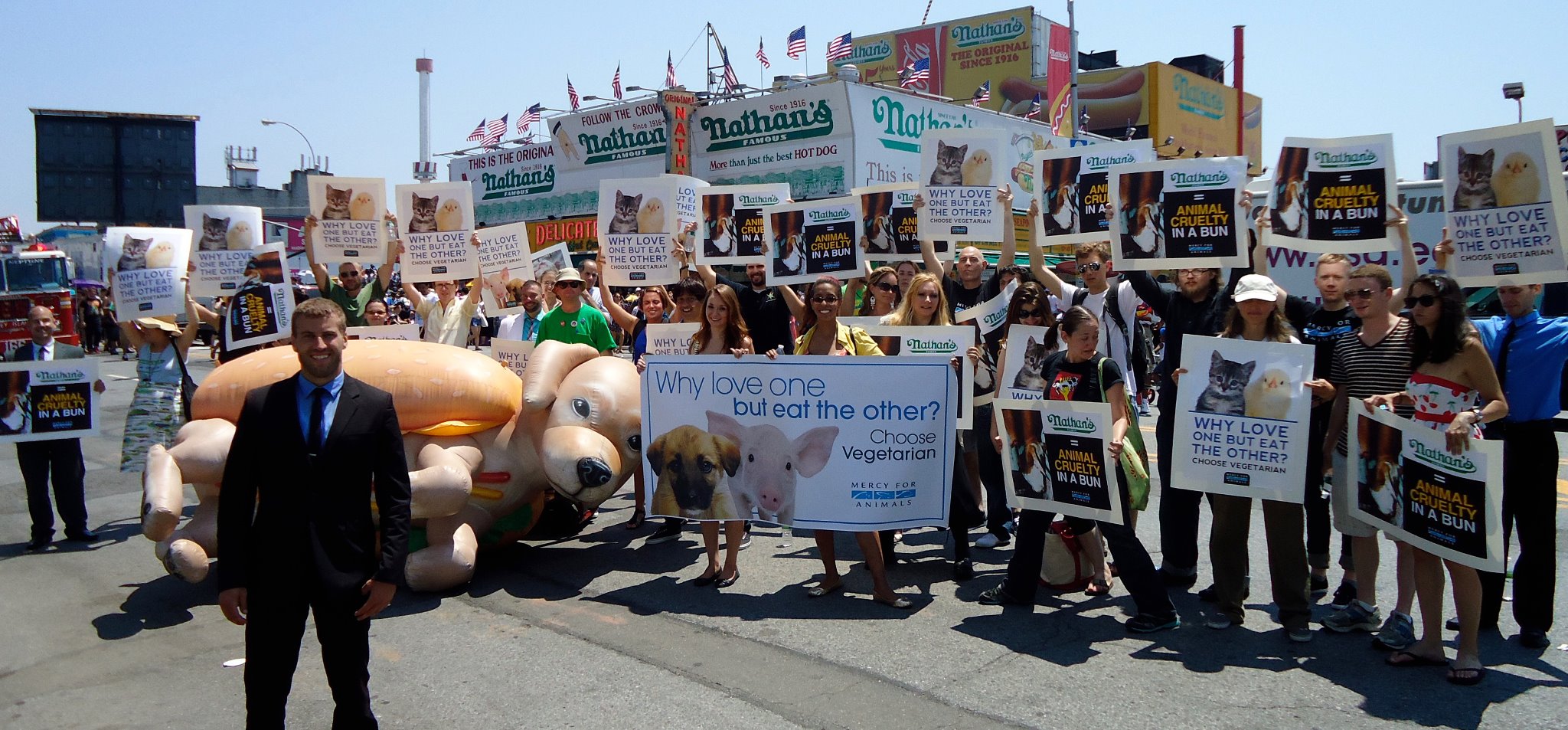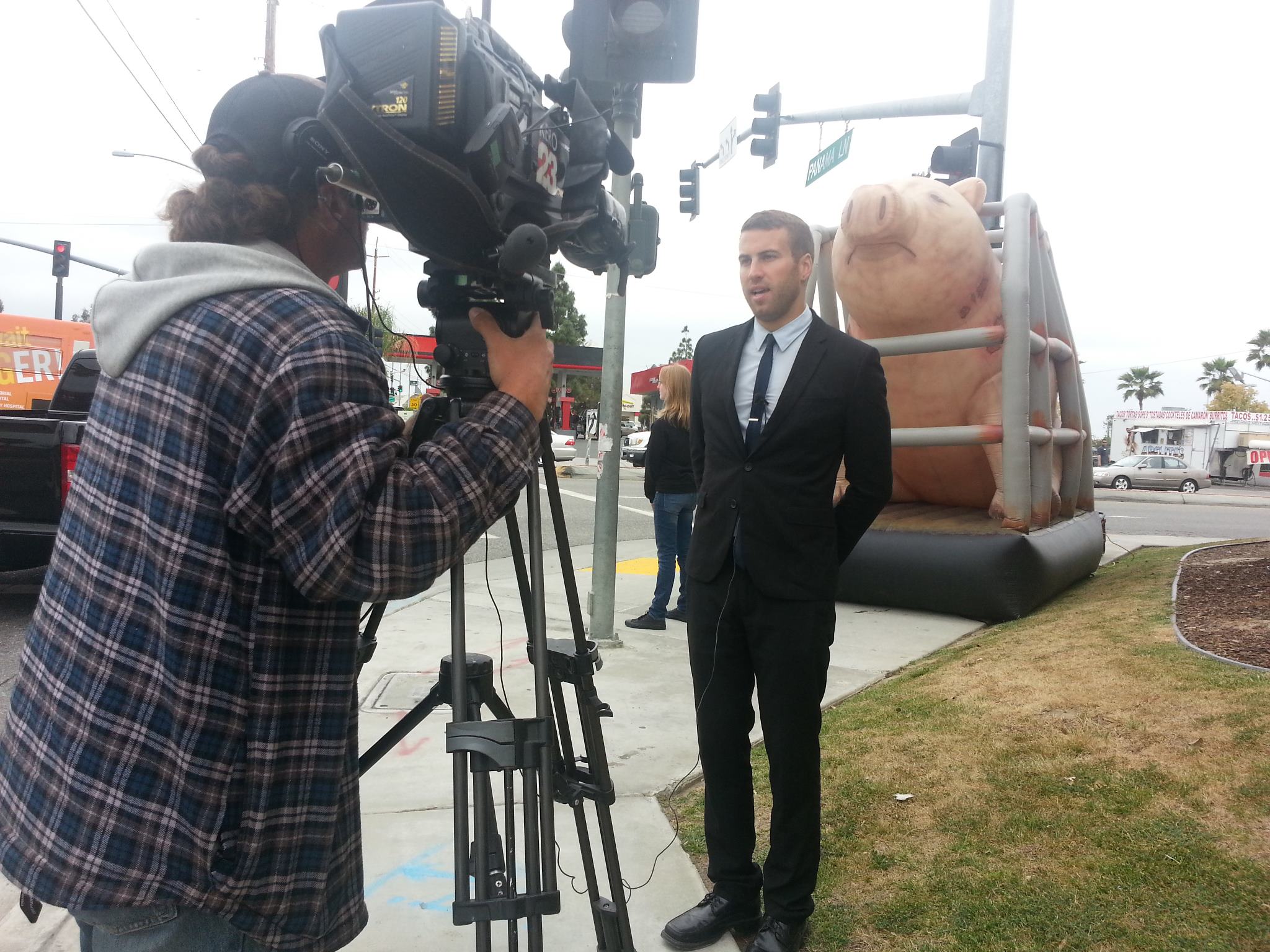 But what Phil appreciates most is Nathan's friendship.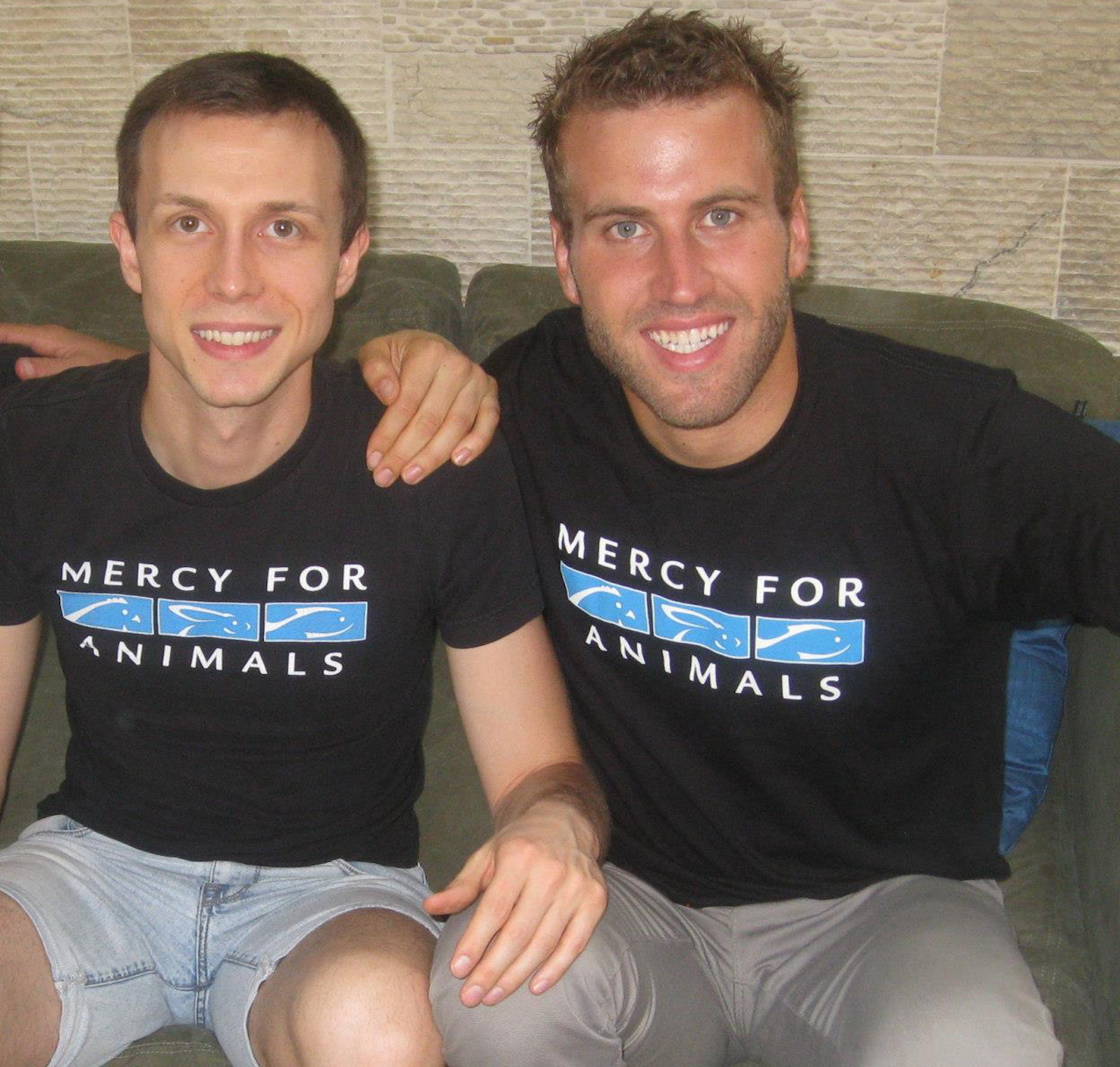 After a life of hate, being friends with Nathan has been one of the most healing experiences of Phil's life.
It's opened up a new world to him full of other amazing people from the LGBT community.
And now Matt is a part of this shit too!
The LGBT community has inspired Phil and Matt to be more true to who they are.
And that it's actually possible to be yourself in this world.
Vegan Bros would not exist if it weren't for Nathan Runkle.
And today, Nathan launched his first book:
In the book, Nathan gets vulnerable and shares his "deeply personal story."
Nathan said, "my hope is that the true stories contained in the book will inspire a new generation of animal advocates. My hope is it will open hearts, minds and eyes to the plight of our fellow creatures and compel people to take actions – both small and large – to protect them."